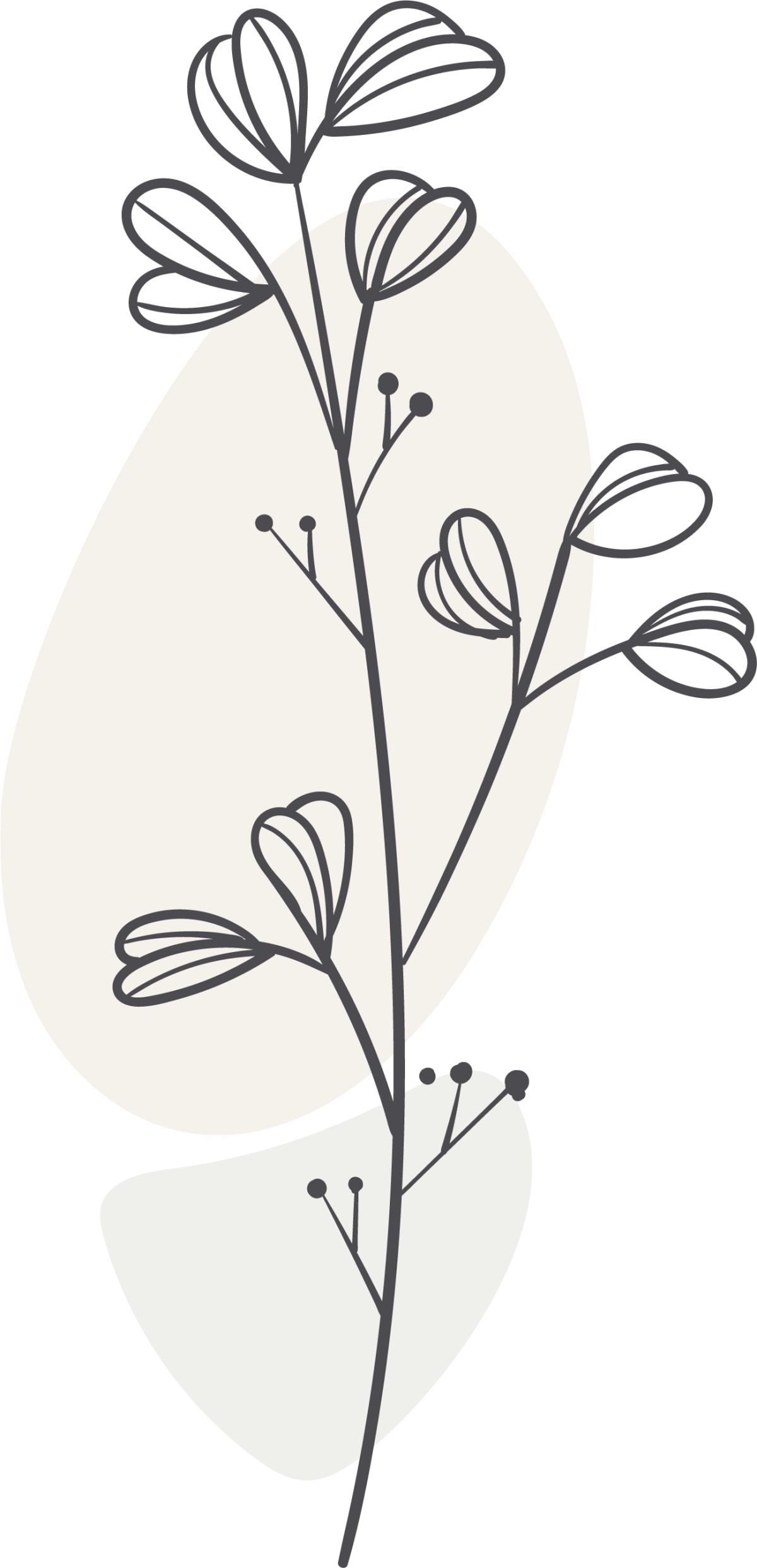 WRITING VOWS
HOW TO PUT YOUR HEART INTO WORDS
To us, the moment when the bride and groom exchange vows are the most sacred moment among everything else. It is our favorite because it brings great excitement and happiness to the celebration. If you are still wandering around your wedding vow, find a seat in a comfortable space & lay your notebook on a table; shined with sunlight. Here are tips & ideas to put your heart into words!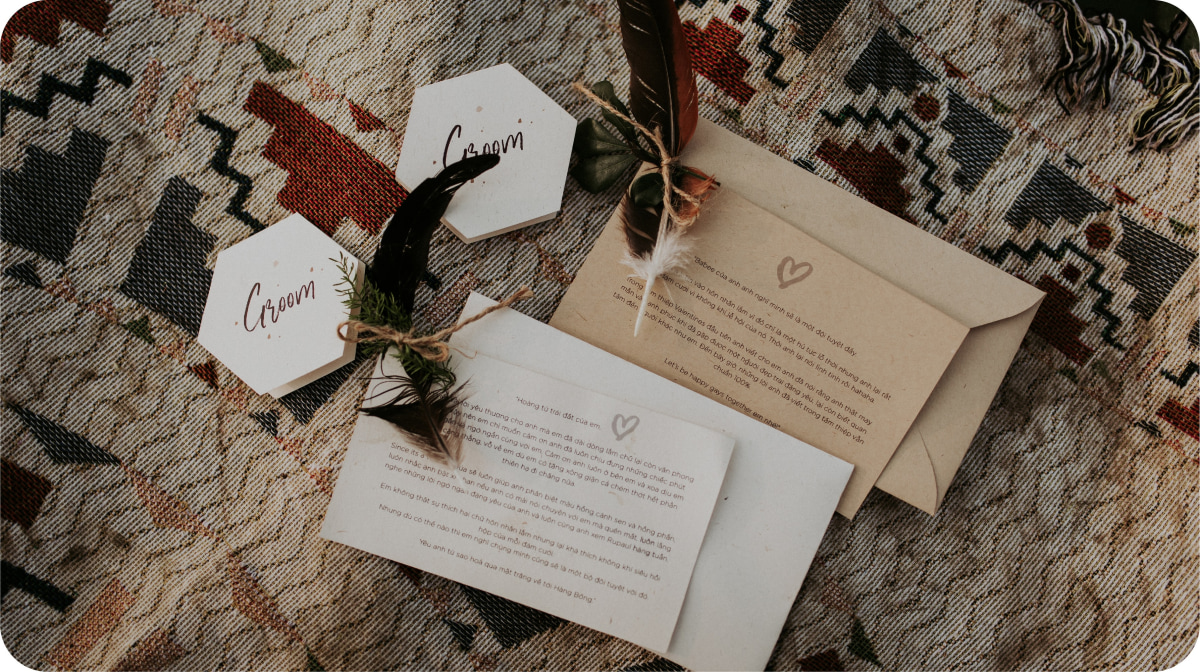 WHAT TO PUT IN YOUR VOWS?
Obviously, there is no formula or template of Wedding Vows. If you have a lot of thoughts to share, jot down everything with confidence. Basically, a vow should:
1.
Start with what you love most about your partner.
Why did you say "yes" to him or her? When did you realize you fell in love with them? Describe the little things that your partner has made you happy or recount your two memories together.
2.
How have you changed thanks to that love?
This is a special occasion. Your guests would love to know how this love has been nurturing and brought changes to your life. With that, everyone will have a stronger connection and understand you two better.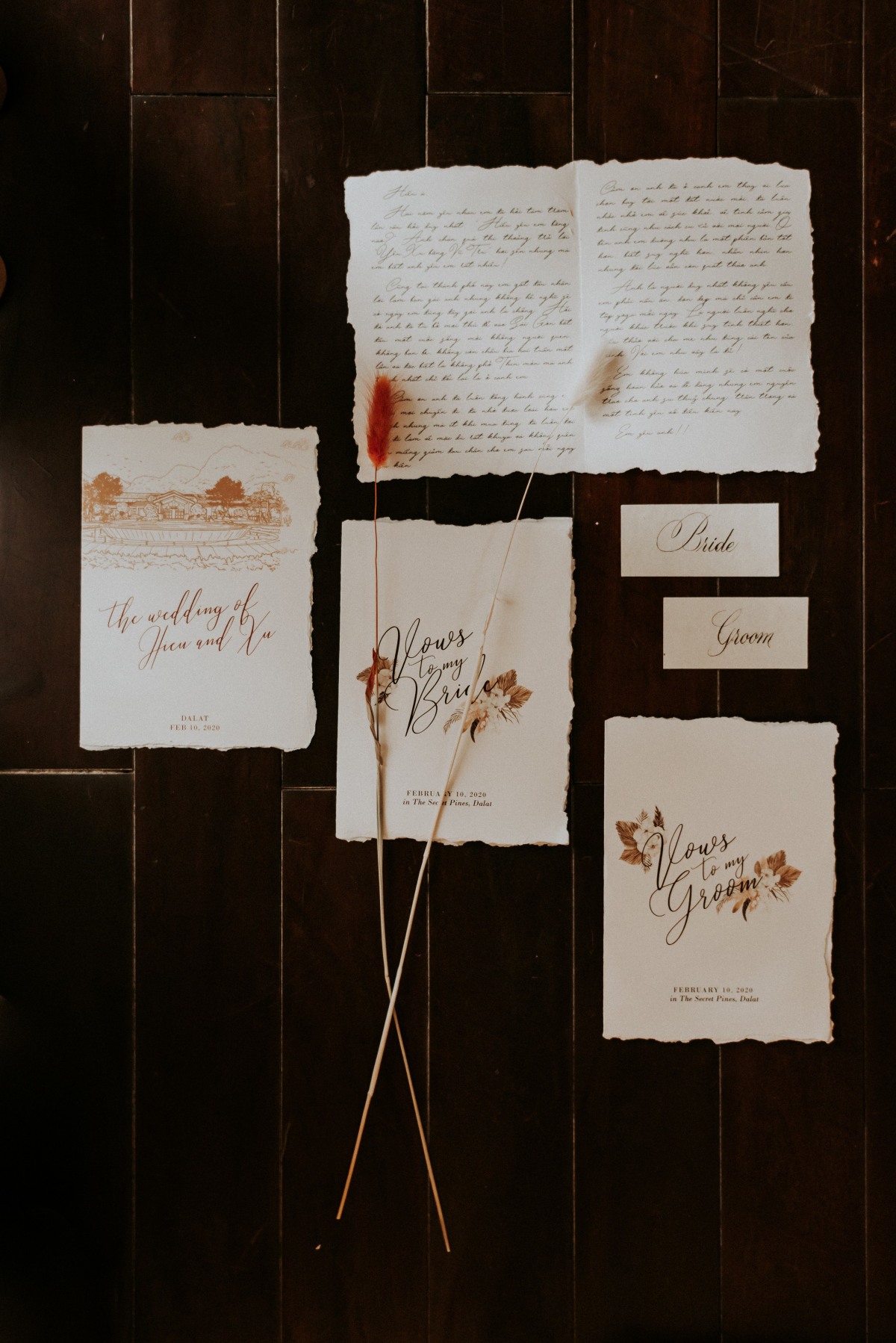 3.
4.
5.
3.
Show your commitments.
Write down what you will always cherish and protect in the future. Simple things like how you're going to be a good wife/husband or how you will make your home a sanctuary is always a great start.
4.
Recall what you've planned to do together.
What are the romantic & silly plans that you have been wanted to make? This is an excellent chance to "remind" it.
5.
Say that you will always accompany and overcome all challenges with your partner.
These simple words would help the two of you feel more confident in the long journey ahead.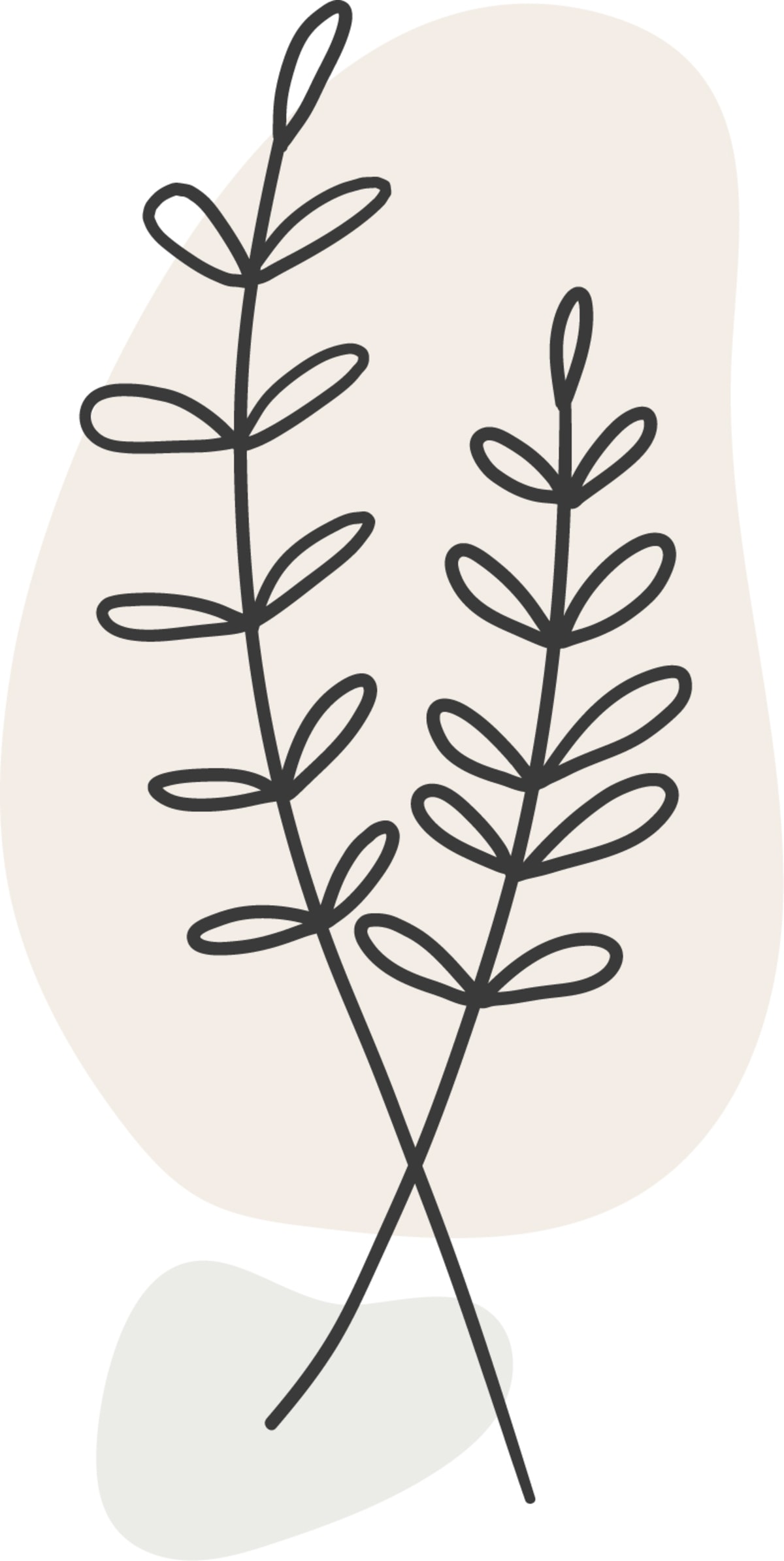 6.
End with
"I love you."
This simple, classic quote is an understatement. Don't say it once or two; say it every day to your partner even as you both grow old!
HOW TO PUT YOUR HEART INTO WORDS?
Writing a vow is no easy because words need time. Besides what we suggested, you can follow the steps below to prepare for the Wedding Vows: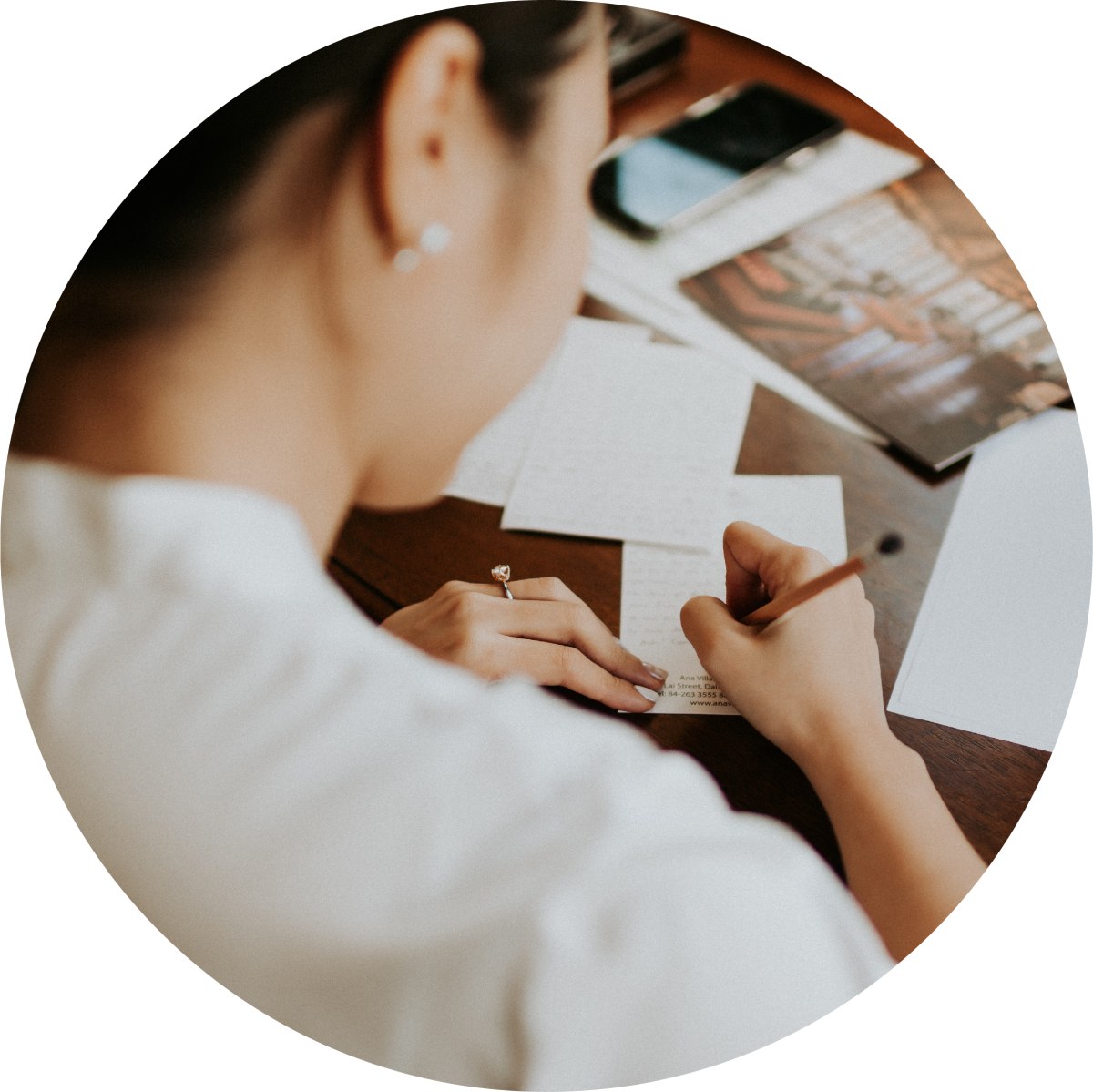 1.
Start writing your vow as soon as possible.
The best time to sit back and prepare the Vows is around 03 weeks before the wedding. Taking the time will get you more comfortable with ideas and wording. You will also have the time to refine your Vows as many times as possible.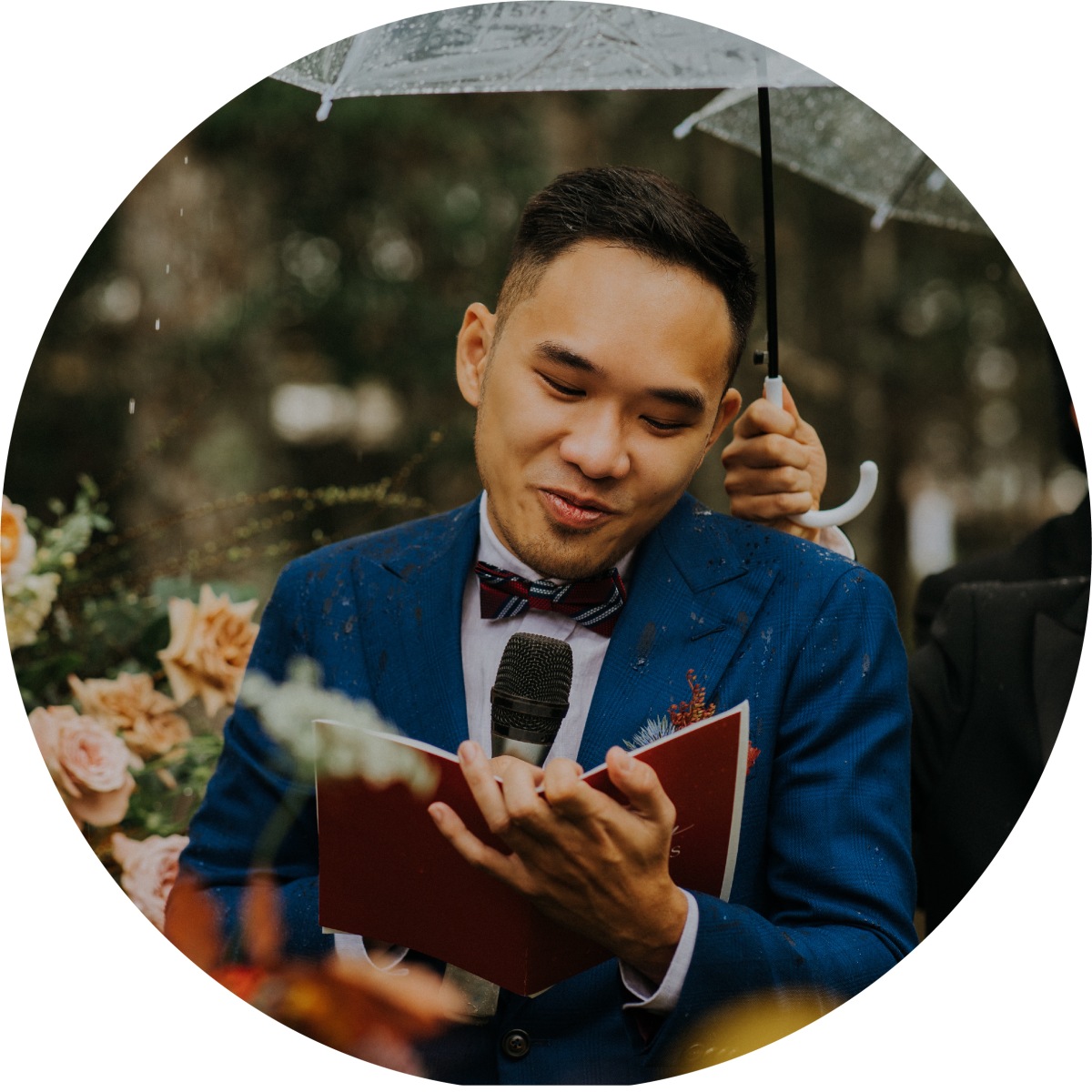 2.
Discuss with your partner if he or she has a different idea.
Who knows, your future wife/husband is planning for a "poet" or tuning his words with music. Discussing it openly will help avoid the difference between you two, especially in length and voice.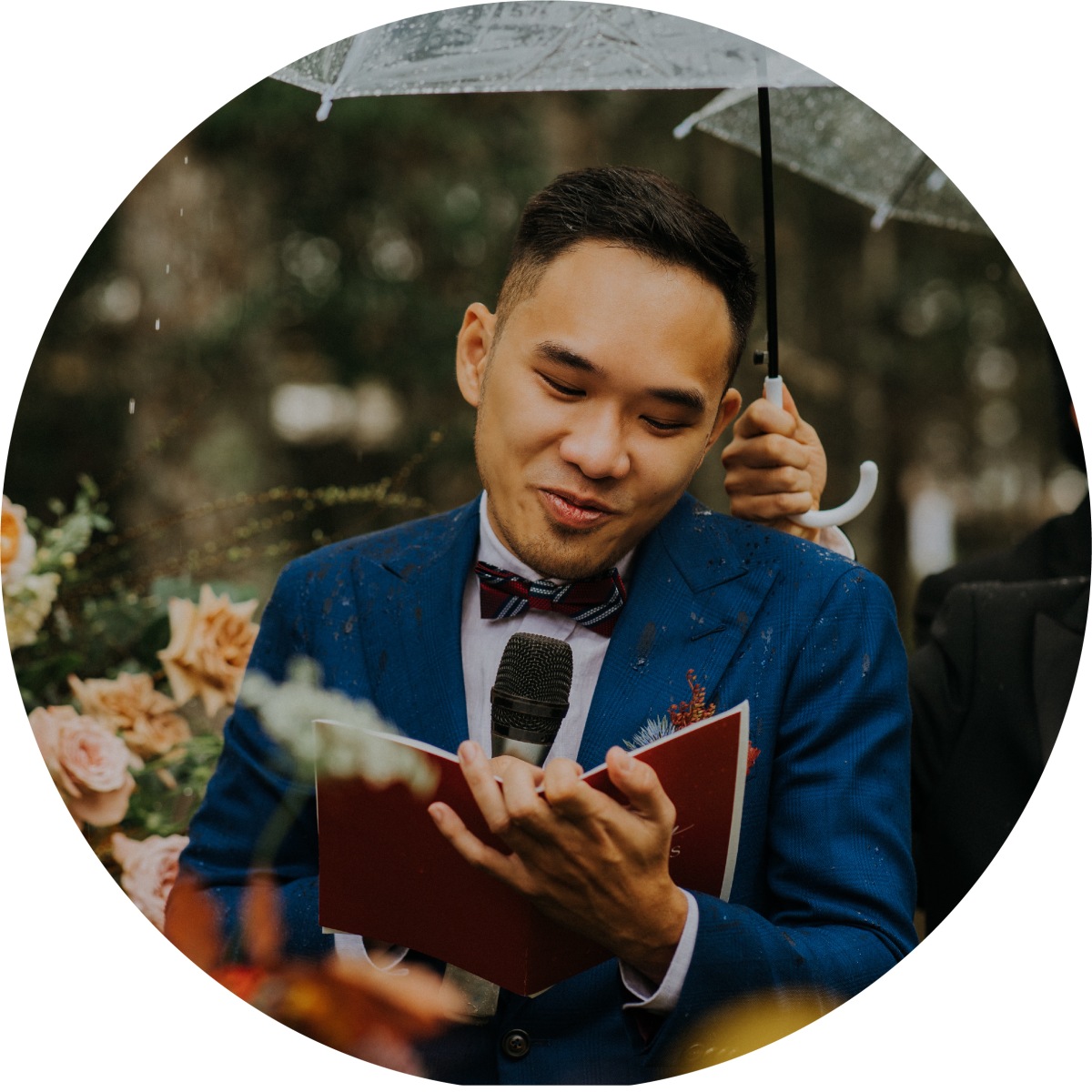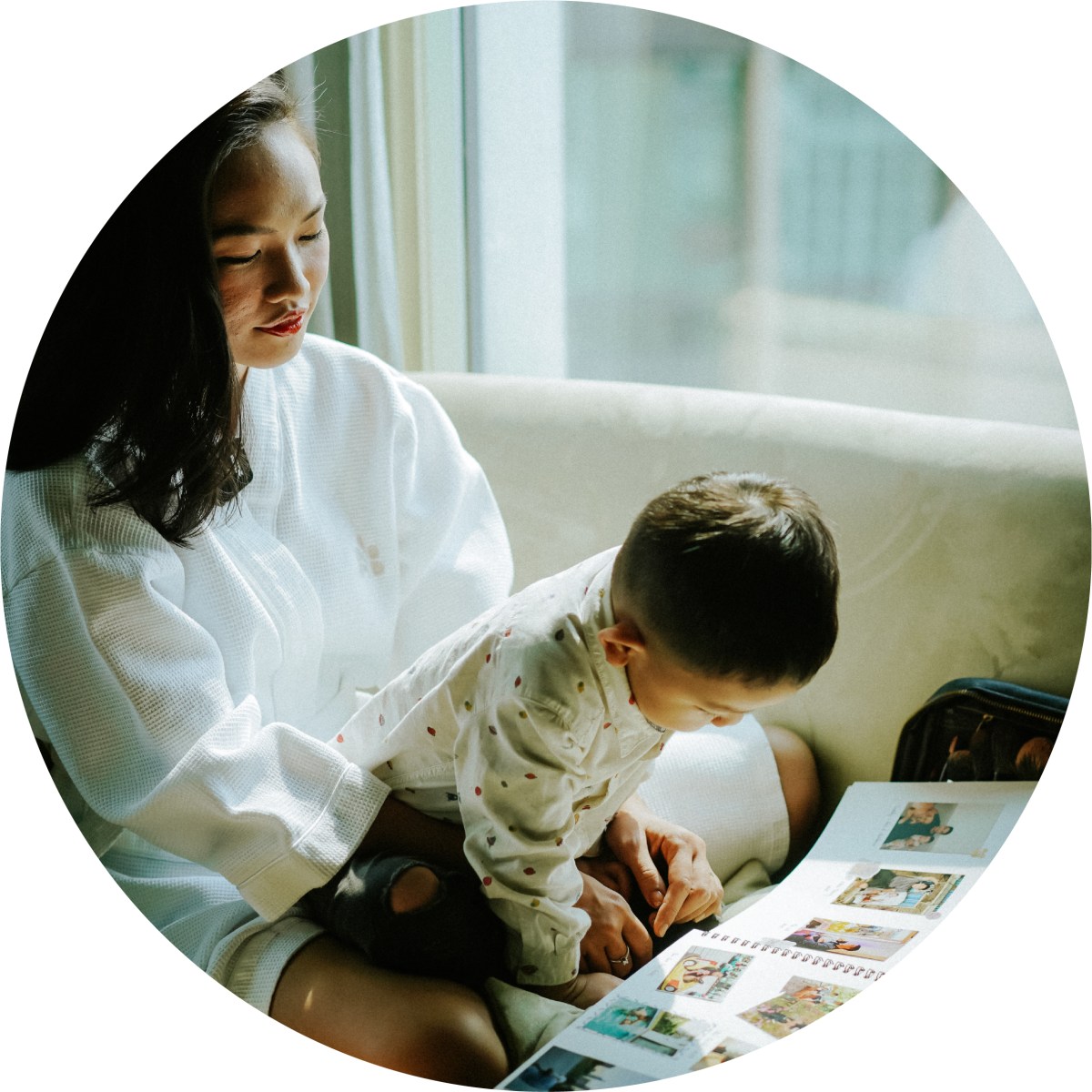 3.
Take the time to recall your beautiful memories.
It's a good way to evoke feelings of the old days. Look at the old photos or gifts that you gave to each other. They are great sources of memories and inspiration.
4.
Answer these questions.
Try answering the questions below: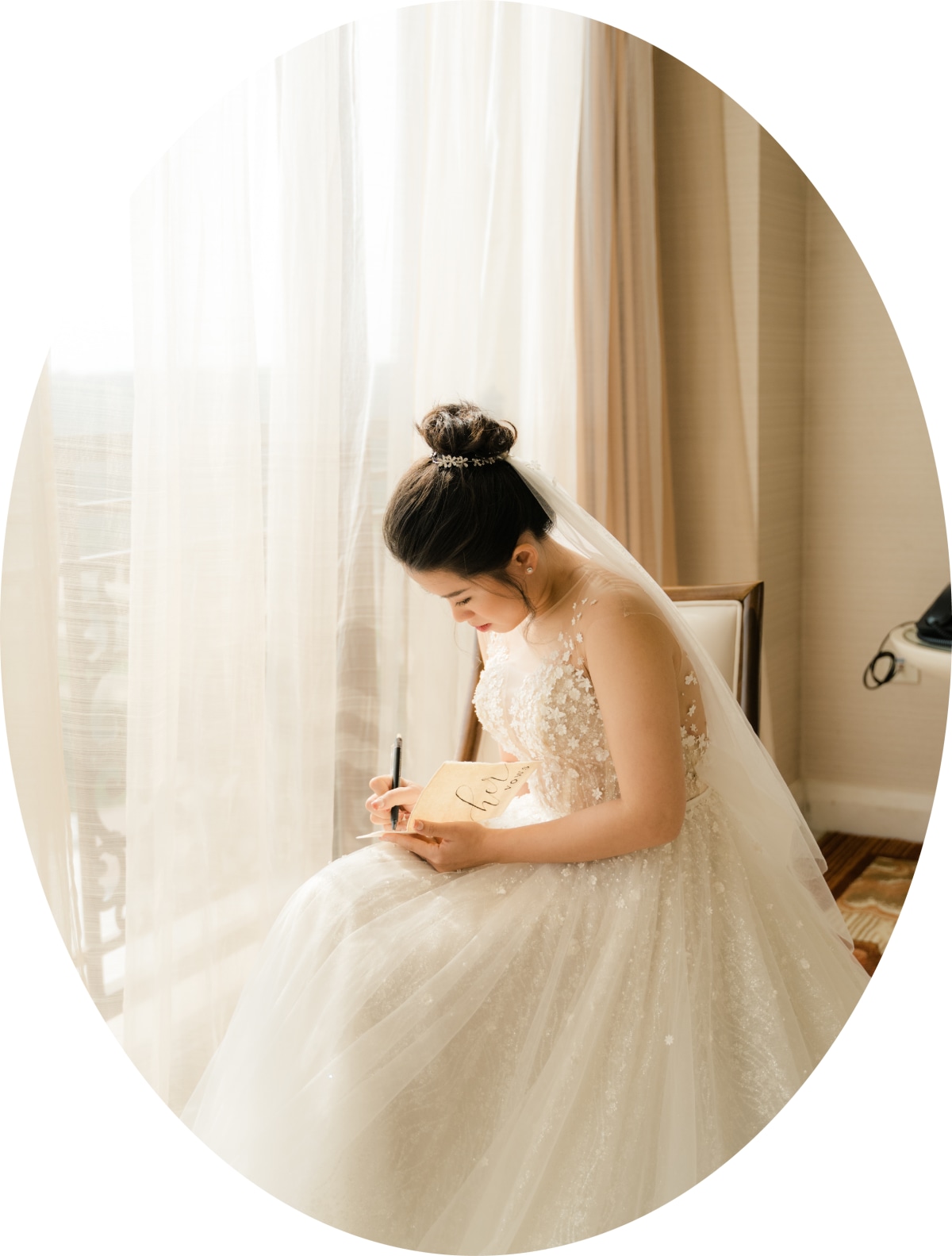 – Why did you decide to get married?
– When you first met, what was your first impression of him/her?
– When did you know you really loved that person?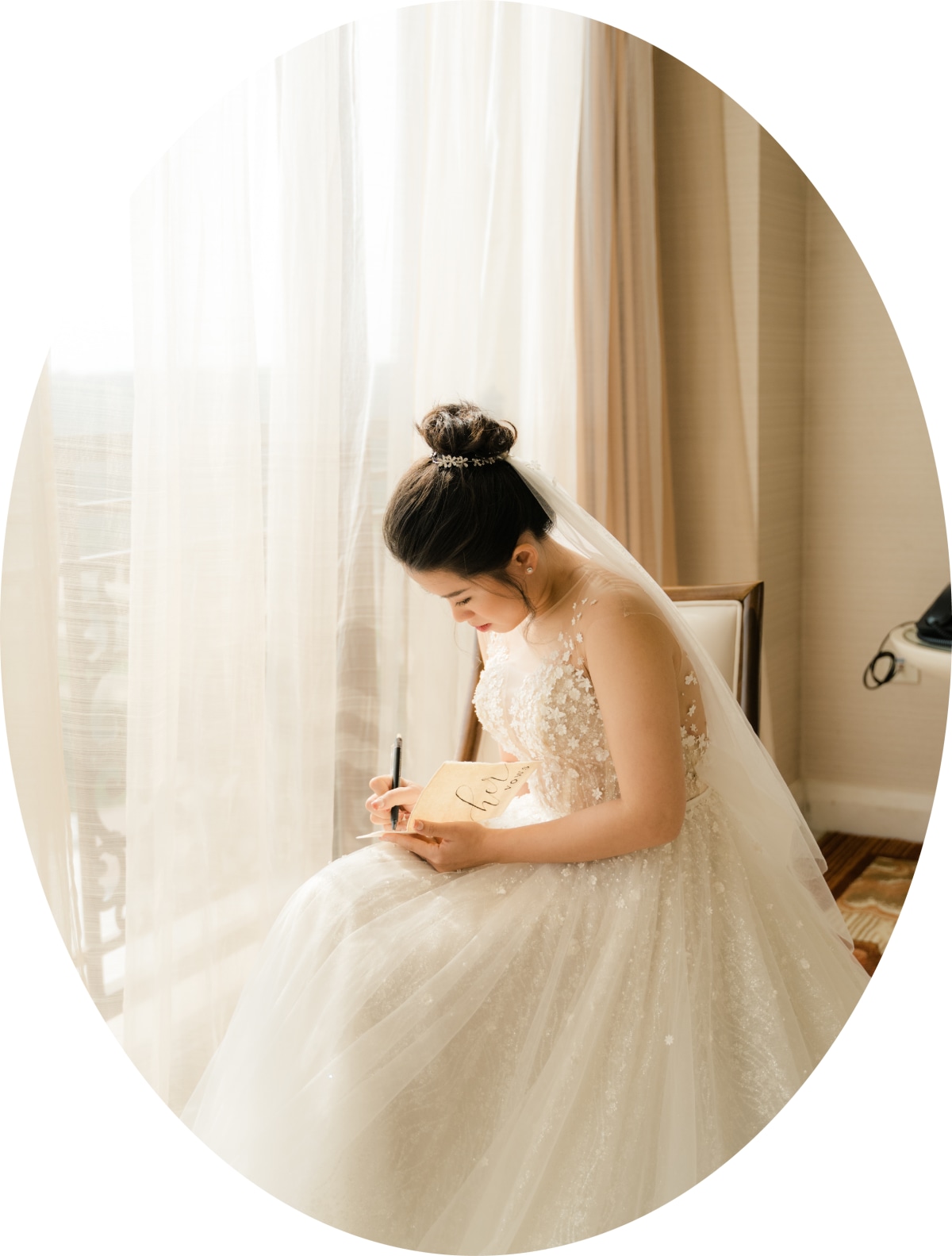 – How has he or she changed your perspective about life?
– What would you remember most when you are not together
– How have you both overcame difficulties
– What keeps you from leaving your partner?
– How has he or she changed your perspective about life?
– What would you remember most when you are not together
– How have you both overcame difficulties
– What keeps you from leaving your partner?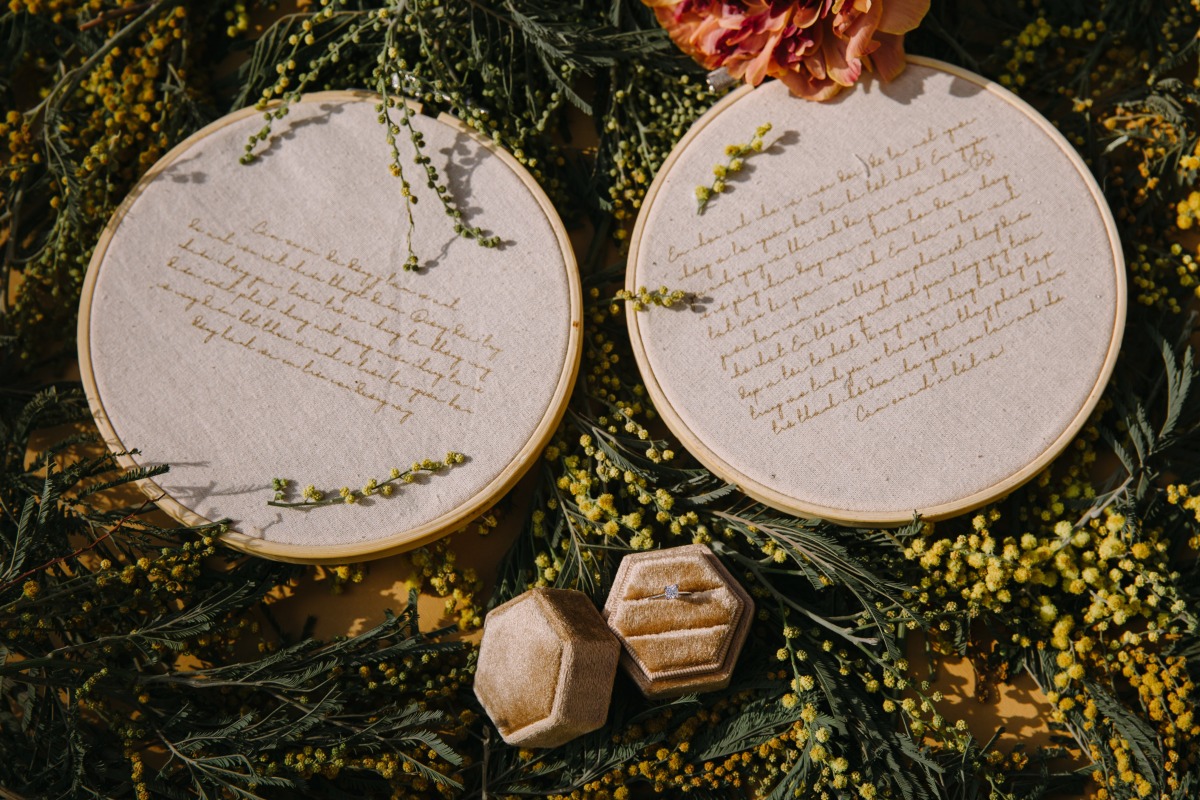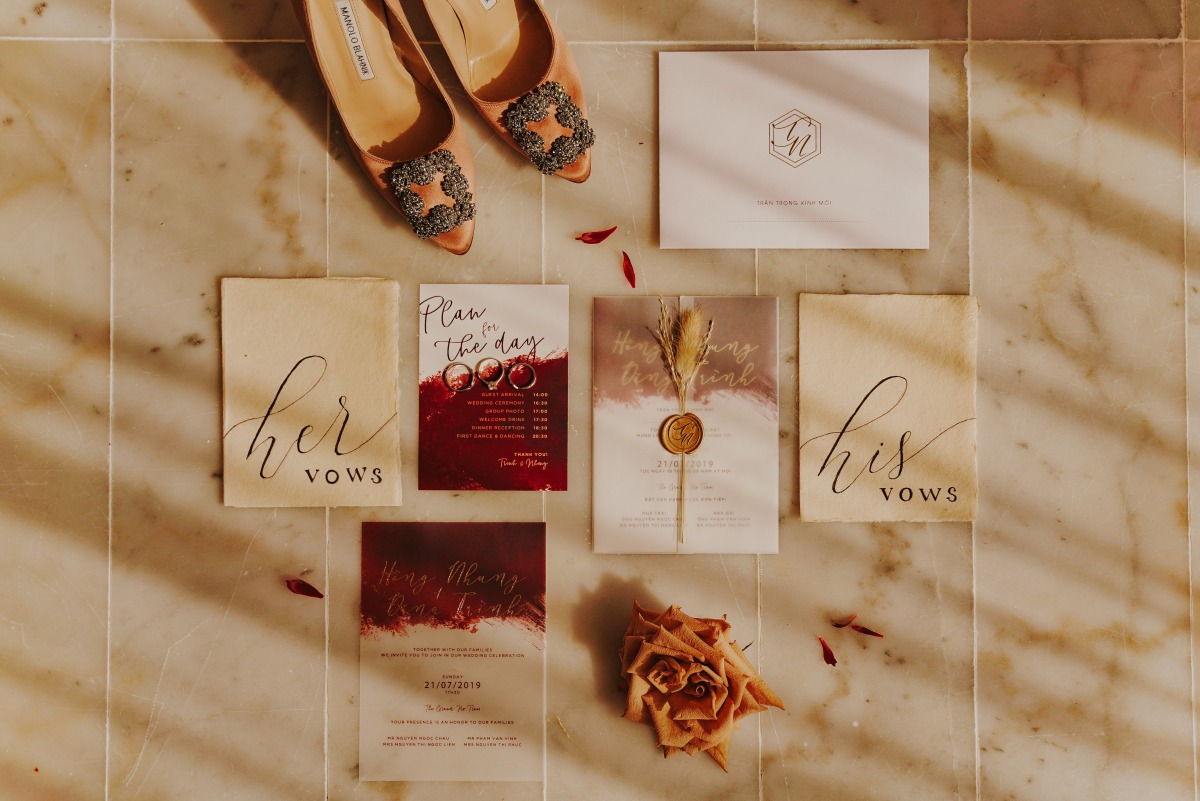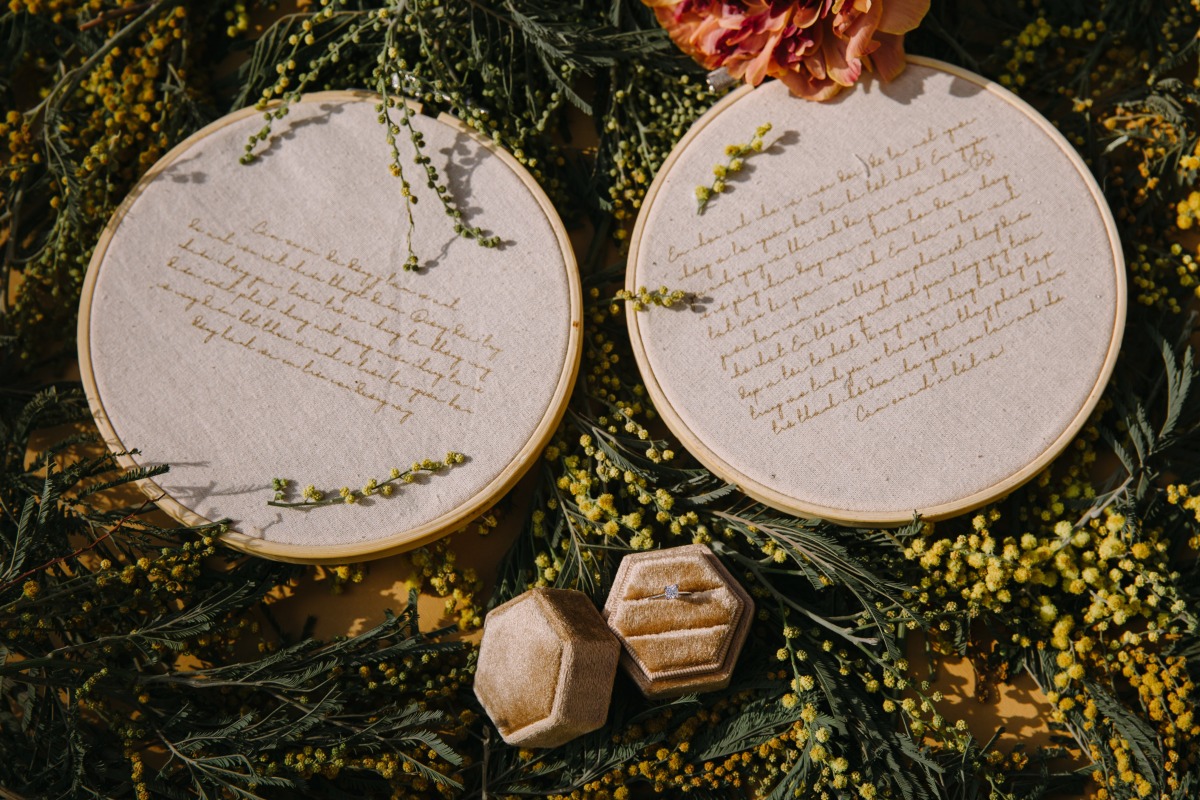 5.
Look for inspirations.
The easiest way is from to your best friend's vows, from movies or your favorite books,… Pick the lines that you love and put in your story so that they can be yours.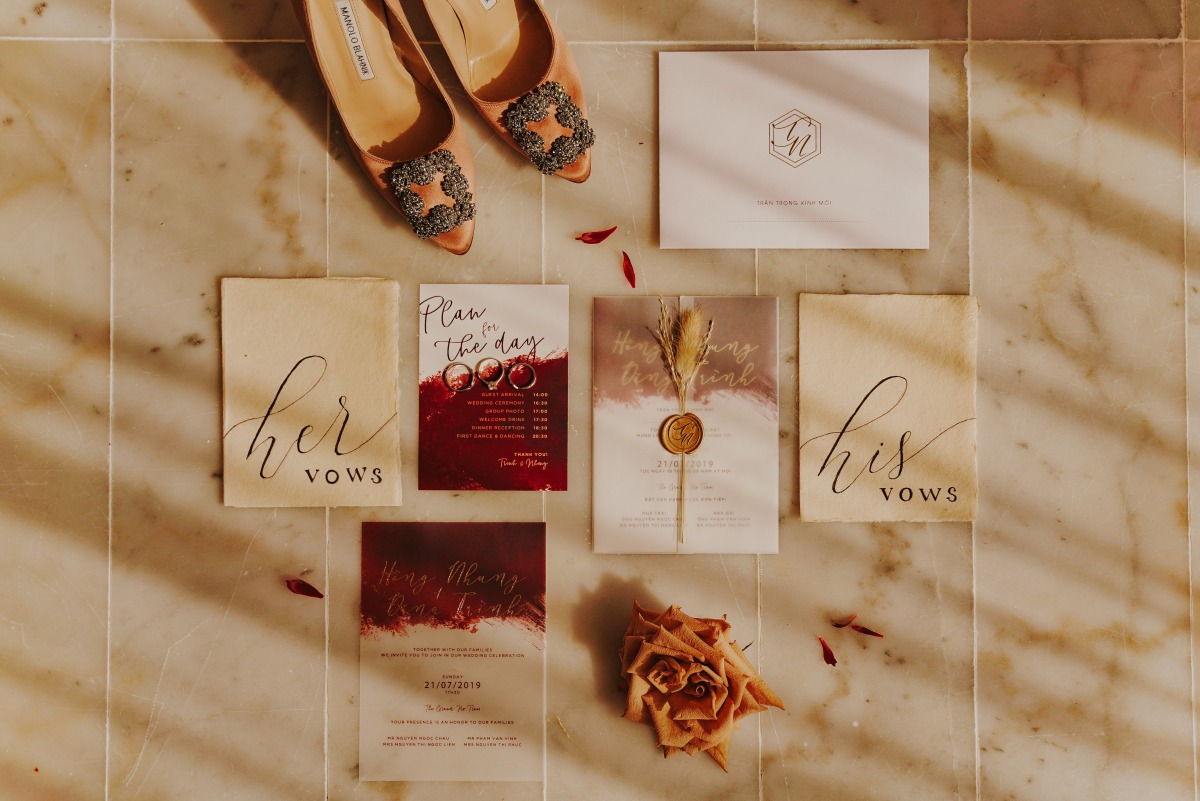 6.
Rest and relax.
Don't write Vows when you're stuck with ideas or busy with something else. Pause and wait for another day – when you are alone and fully restore. That is the right time to fly with words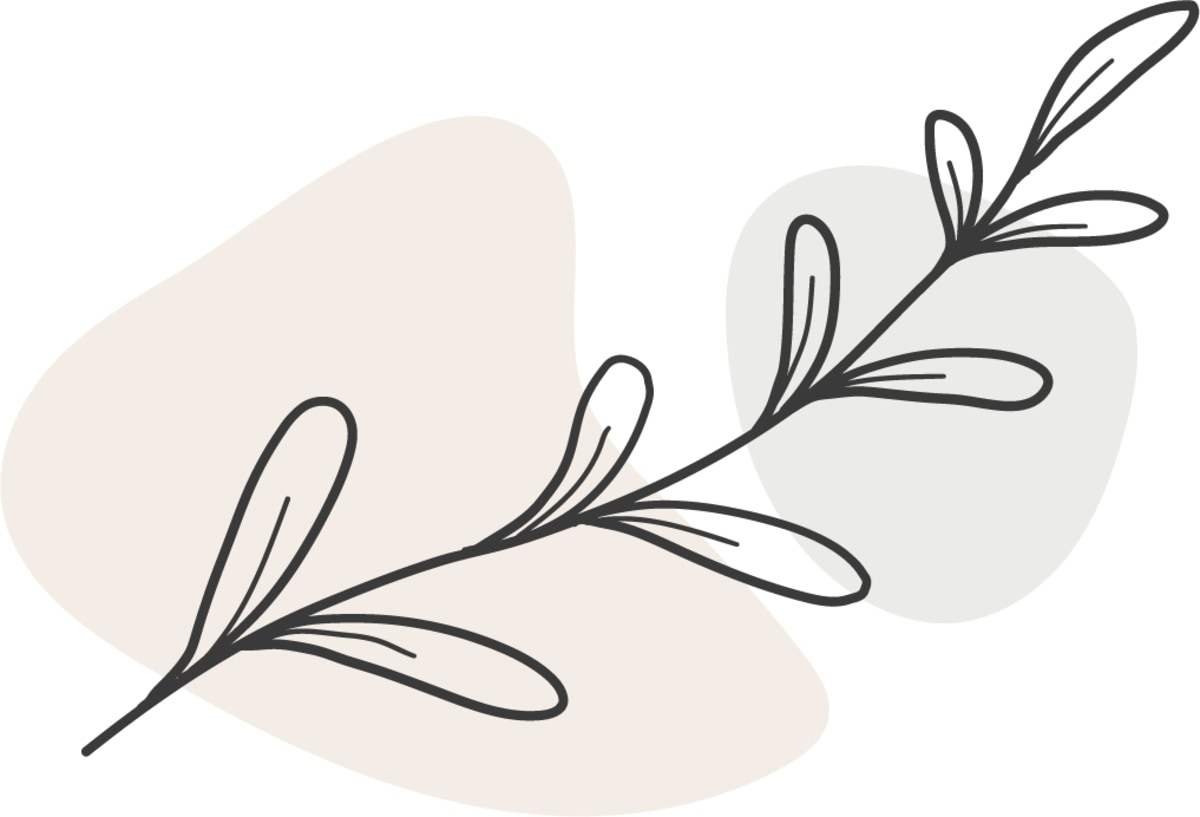 That's the moment when the crowd becomes quiet, time turns into history and your words are cherished. We are lucky to witness so many vows and the most beautiful vows are those that are honest and tell good stories. Keep relax and be yourself, the words will come by themself.