PLANNING FOR A WEDDING AFTER-PARTY Meraki's tips and trick
A wedding is not complete without an after-party – an intimate, freewheeling and full-of-music that the bride and the groom can truly be themselves while being surrounded by friends. Whether you like to "dance out the night" or just some private moments for sharing and bonding, Organizing an After-party always need a "little" of creativity and preparation to make everything go smoothly. Here are the ideas and experiences that Meraki has done in the past: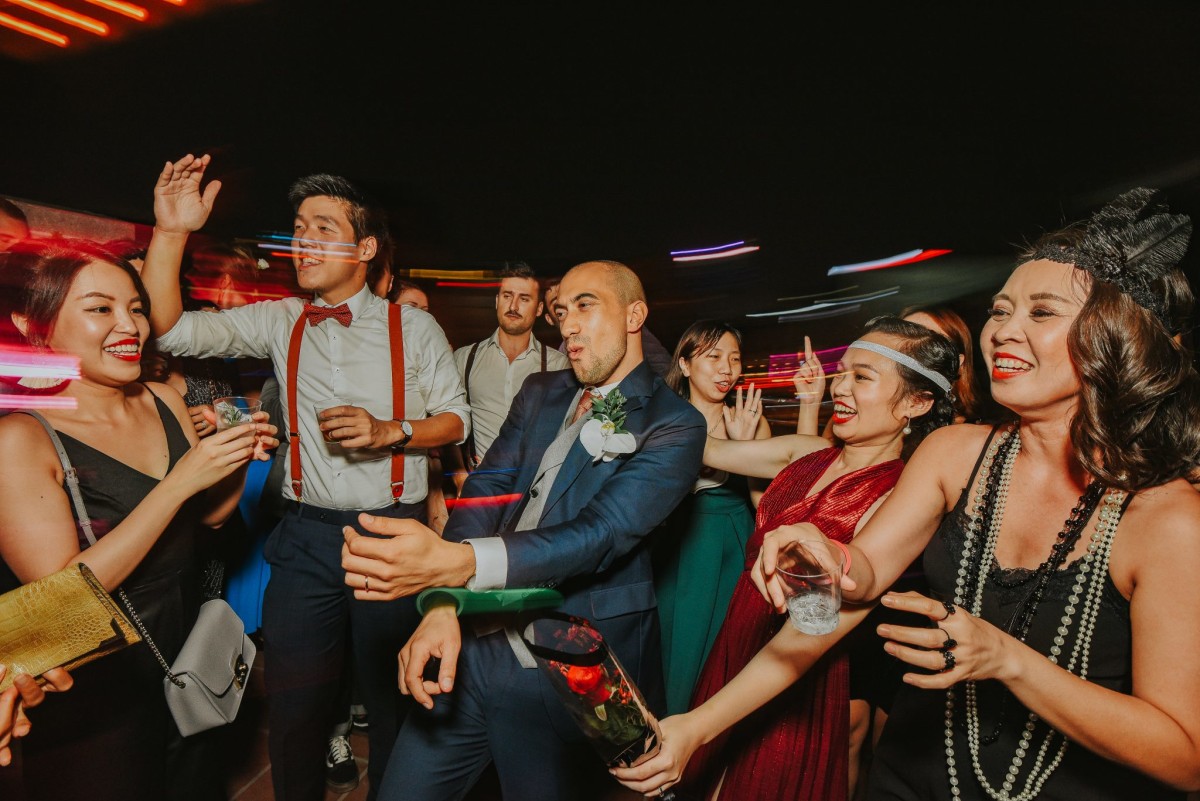 Be creative. Not all after-parties are meant to happen at a bar.An overnight trip, strolling through late-night restaurants or sitting around a bonfire is also counted. Be open to new ideas because, after all, you'll have an entire night to experience new things with your favorite besties.

If you have a city wedding and go in a small group, Karaoke is a good option.It provides you the fun without being surrounded by strangers. Many karaoke bars in Saigon are open until late, so what's better than a dinner followed by an unforgettable audition on your wedding day?

If you are planning for a destination

wedding in

Da Lat or Phu Quoc,

ask the venue if they allow bonfires for the after-party?

Gathering with a few bottles of wine, a pack of marshmallows or popcorn is the perfect formula for intimacy. If you can't make a campfire, take a stroll through famous cocktail bars. Ask the bartender to hold the "gin-tasting" game for you. It is not noisy but very cozy.

If hanging by a bonfire or singing karaoke is too ordinary,

renting a private venue, inviting a good DJ, and setting up an open bar are likely meant for you

To prepare for a group of 20 – 40 people, you should consult your Wedding Planner to arrange everything in advance. Sourcing sounds, lighting, drinks and bartender requires some experience. However, a party like that would undoubtedly blow out all expectations from your guests and friends.

Invite everyone to share at your After-party. Not everyone is comfortable when speaking in front of a crowd. Therefore, encouraging your quiet friends to voice their thoughts can carry surprise moments that you will never forget.

Tips for a successful After-party
Safety, safety, safety. Drink responsibly, know your limit, and play within it.
If possible, invite good bartenders. Not only do they make better drinks, but they can also advise on brands, quantity and suitable mixers.
Drinking games, singing, quizzes, and surprise performances are always the most popular activities. Prepare the necessary items in advance to make the flow smoother, which will help enrich the party with joy.
Prepare snacks for everyone. In cities, you will have many options, from pastry to street food. You can buy them ready-made or pre-order them before the wedding. If there is no vendor around, instant noodles are the best for all late-night parties.
Prepare lovely sandals for everyone. It will be a meaningful gift for your guests that shows your thoughtfulness.
Make sure everyone has a place to rest and travel safely after the party. Make extra hotel reservation or get some taxi drivers to standby before the venue for convenience matter .
Prepare plenty of tissues and other personal items such as hair bands, cotton swabs, Band-Aid and make sure the toilet is clean (borrow a mop if possible). They are things that people use the most.
Keep all valuables in a safe place. House keys, jewelry, wallets, and phones are easy to lose, so before entering the fun with everyone, make sure you keep them securely.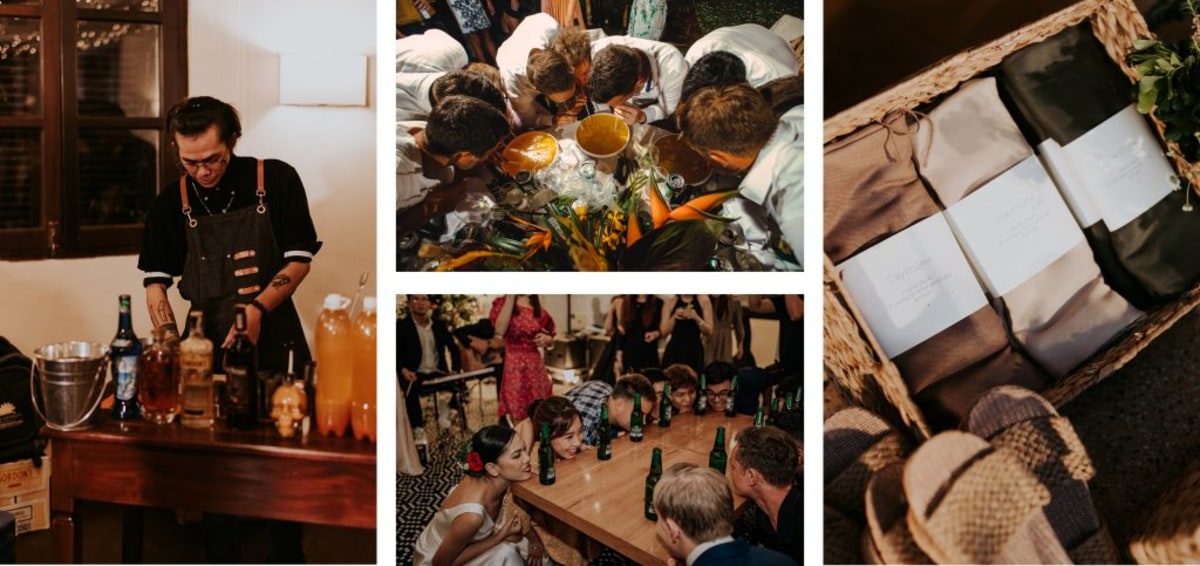 Occasions like weddings are rare because you can free your emotions. Having a good time with friends is definitely an exciting way to end your big day. So don't be stressed and don't expect too much.
Be open-minded and enjoy everything that comes to you in the most natural way possible. We guarantee you will have an unforgettable day.