HOW TO ENTERTAIN & MANAGE

Weddings are wonderful occasions. However, it can be long and tedious, with speeches, slow dances and conversations that are difficult for kids to sit through. So don't make them! With the right fun games and activities, the young attendees might just have fun and party with the adults. In this blog, we have put together some ways to keep your little guests entertained. Make your wedding day memorable for all of your guests, including the youngest ones!

If you're having your cocktail hour or reception at a location with a garden or a decent outdoor space, why not arrange some outdoor activities for both adults and kids?
Giant Jenga, lawn bowling, ring toss, are all fun lawn games that will keep children entertained for hours. Skipping ropes and hula hoops are also all good options.
2. HAVE A KID TABLE OR STATION
In this case, a better idea is to let these young attendees have their own kid's wedding table with endless entertainment and fun stuff to do.
– Lego
– Puzzle
– Craft Station

+ Give them a "mission" to make a card for the bride and groom
+ Clay
Children are frequently seated with their parents at the parents' table. Listening to the whole adults' conversation during the long reception dinner might often make them feel bored and left out.
Another way is to hand each of them a goodie bag filled with treats and activities. Here are some ideas of what to include in the bag:
– Color sheets and crayons (print out color sheets with wedding related things to make it fun!)
– Word search
– Bubbles
– Yoyo
– Tic tac toe
– Wedding fortune teller
– Comic book
– Cookies or candies
– Stickers
– Color sheets and crayons (print out color sheets with wedding related things to make it fun!)
– Word search
– Bubbles
– Yoyo
– Tic tac toe
– Wedding fortune teller
– Comic book
– Cookies or candies
– Stickers
4. FOOD & BEVERAGE
STATION
The food served at weddings is rarely suitable for children. Throw them their own food and drink station with food and drink they will enjoy. It will keep them fed and in a good mood, and it will save you money! A sweet station would also be a fantastic addition. Set up a pick-and-mix station with a variety of their favorite candies and cake (but you may need to limit them to one bag!)
Food:
French Fries
Pizza
Fried Fish Ball
Fried Chicken
Chicken Nugget
Hamburger
Sausage
Beverage
Chocolate Milk
Milk
Lemonade
Juice
Soda
Bubble tea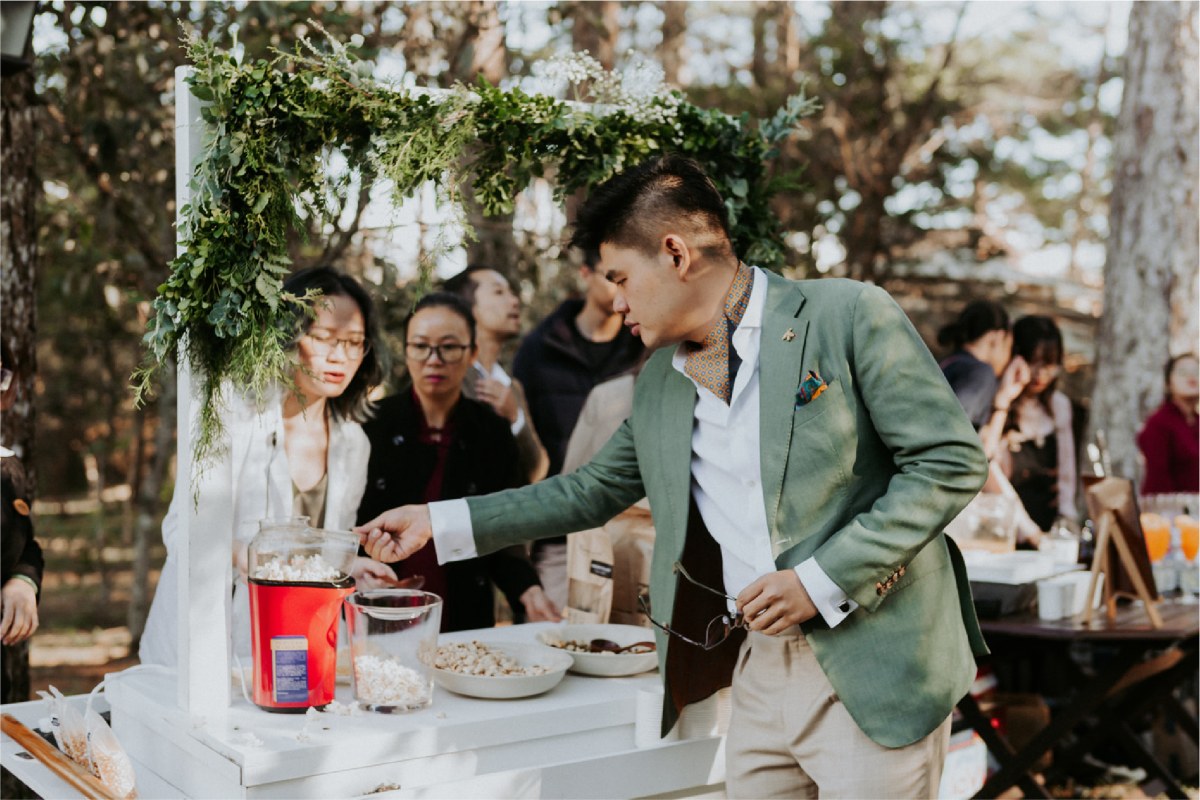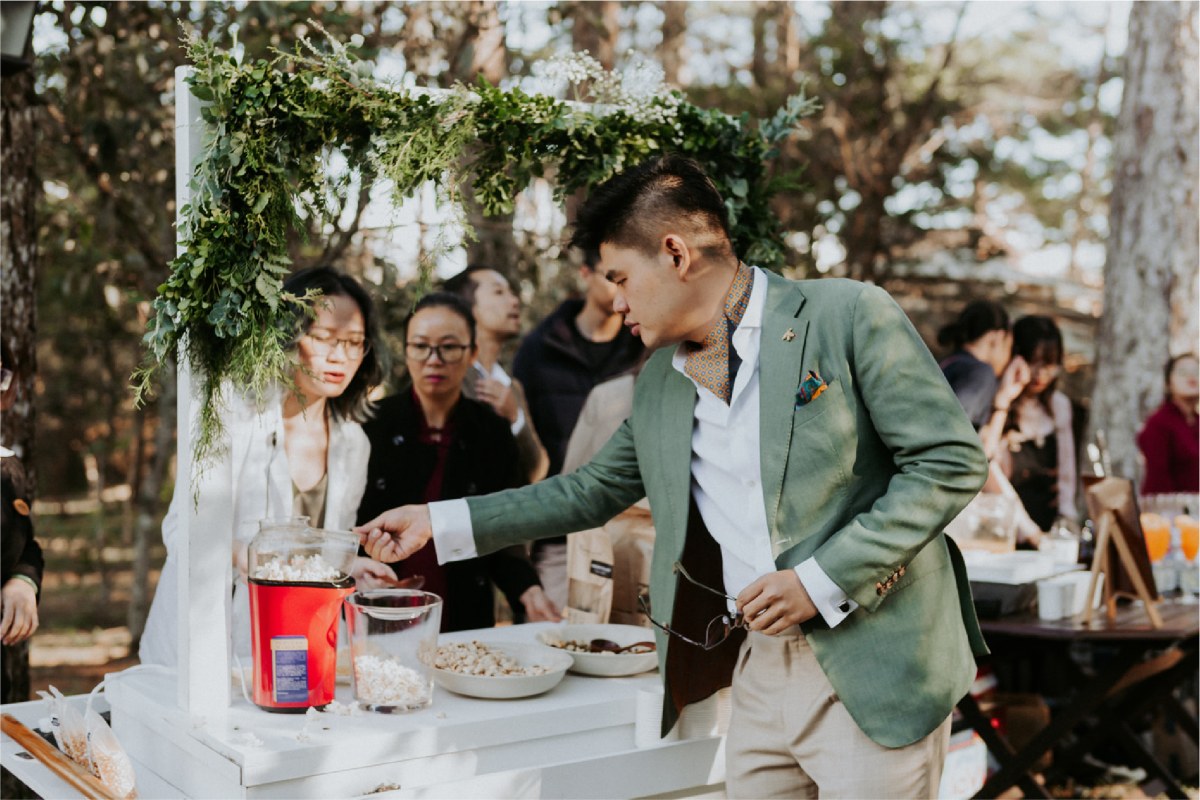 – Cookies
– Gummy bear
– Jelo
– Marshmallow
– Cupcake
– Lollipop
– Koala's snack
– Yogurt
– Nuts
– Cheese
– Flan
– Donut

Choose something that won't stain their attire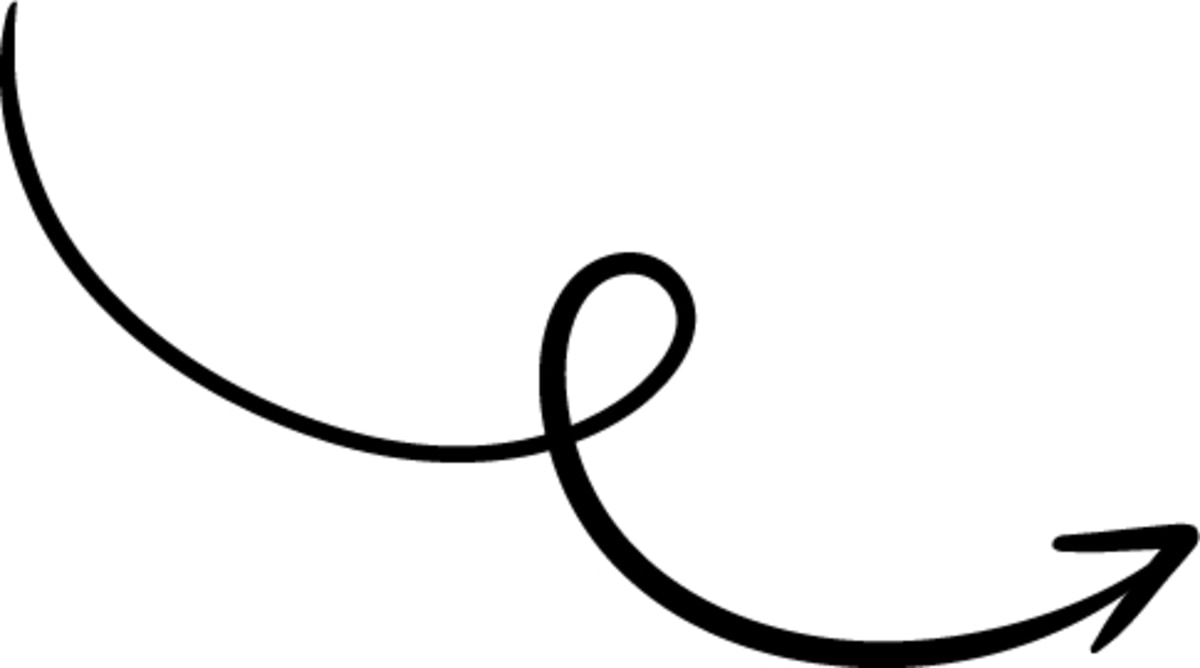 If your budget allows, get some disposable cameras (you can get them on Amazon.com or Shopee.com). Give the young attendees a "mission" to complete – a checklist of things they need to capture, such as a cake, the bride and groom, flowers, people dancing, etc. Trust us, they will absolutely love it!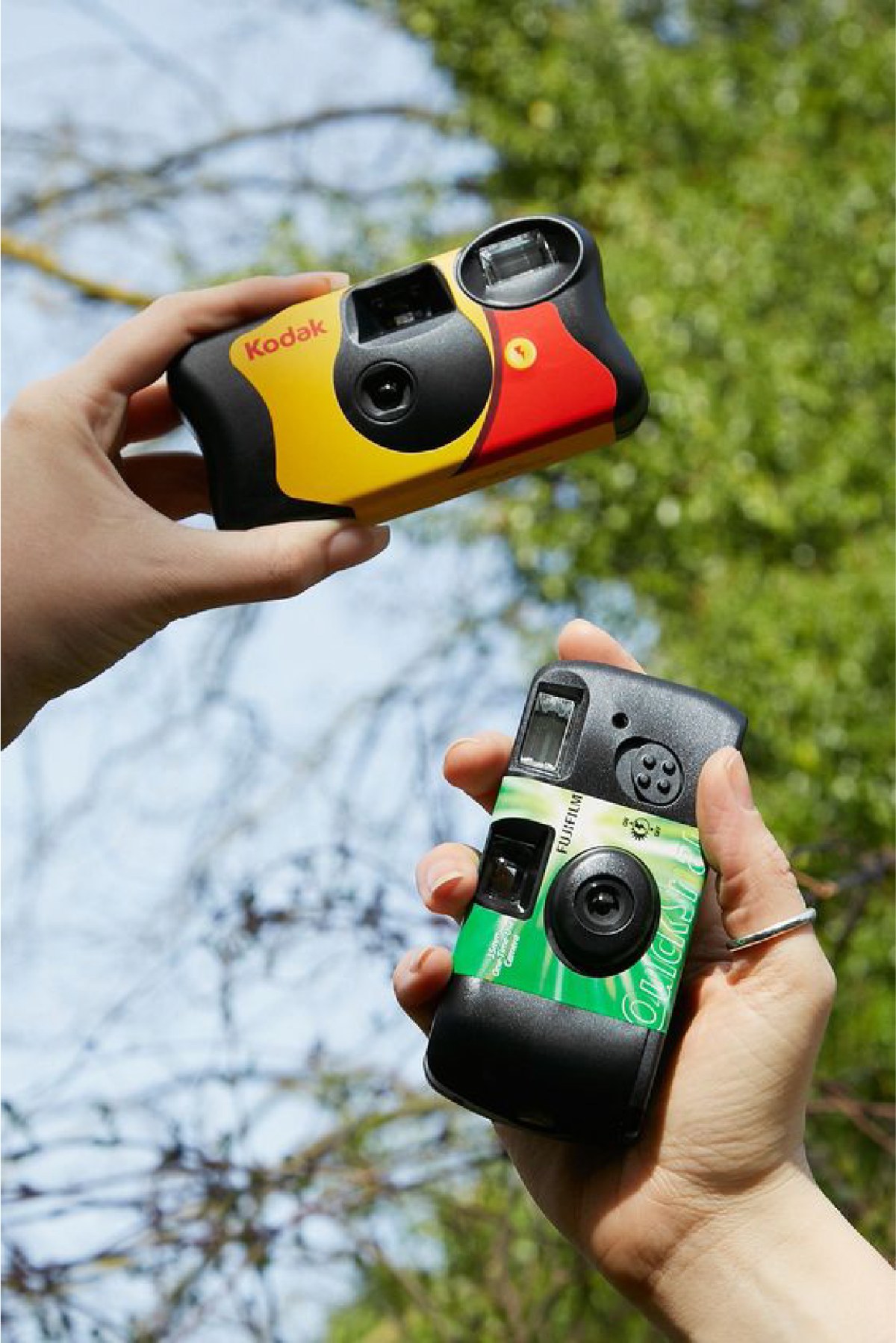 There's one way to make your celebration truly magical: hire a magician. It's no surprise that children are one of magicians' top target audiences, as they get so excited when one shows up unexpectedly at the party! Clowns or balloon modellers are also an option to keep your little ones entertained and stay in a certain area.
If you have lots of children in attendance, consider hiring a babysitter to help the parents and yourself manage them either during the reception or later on in the evening. This will surely allow the adults some room to breathe and relax.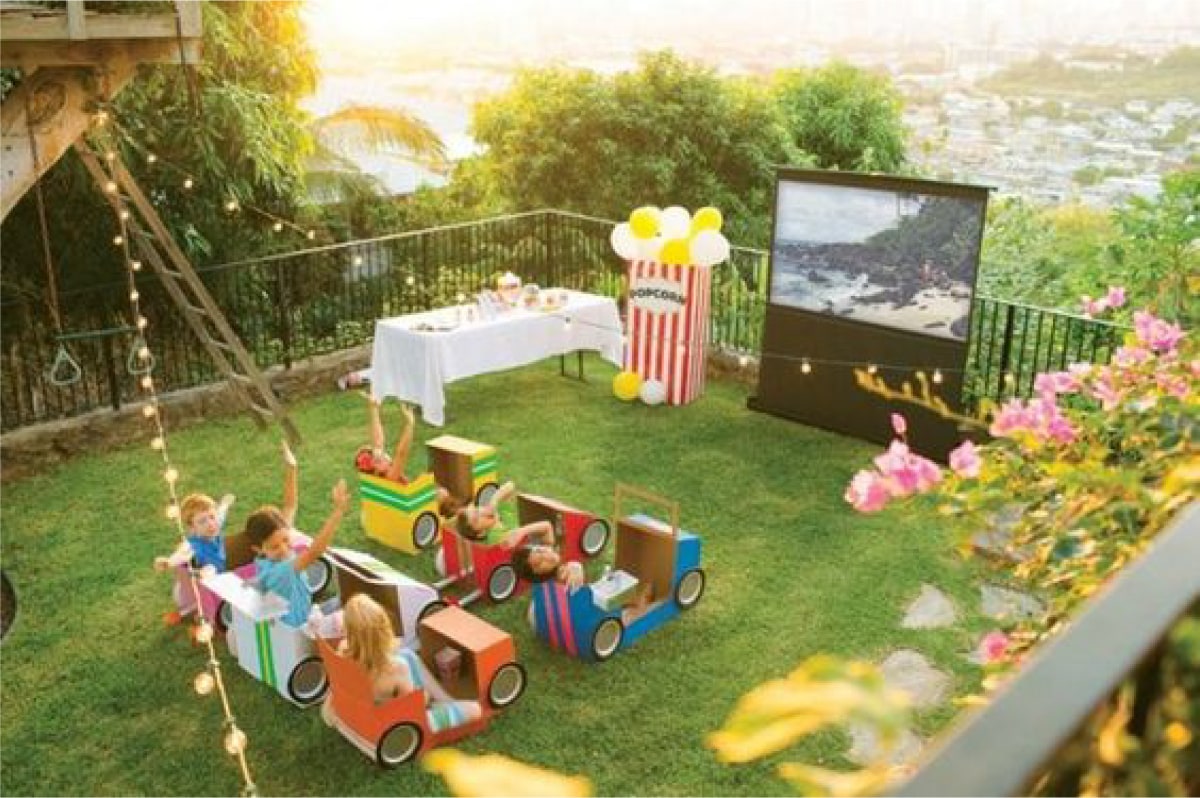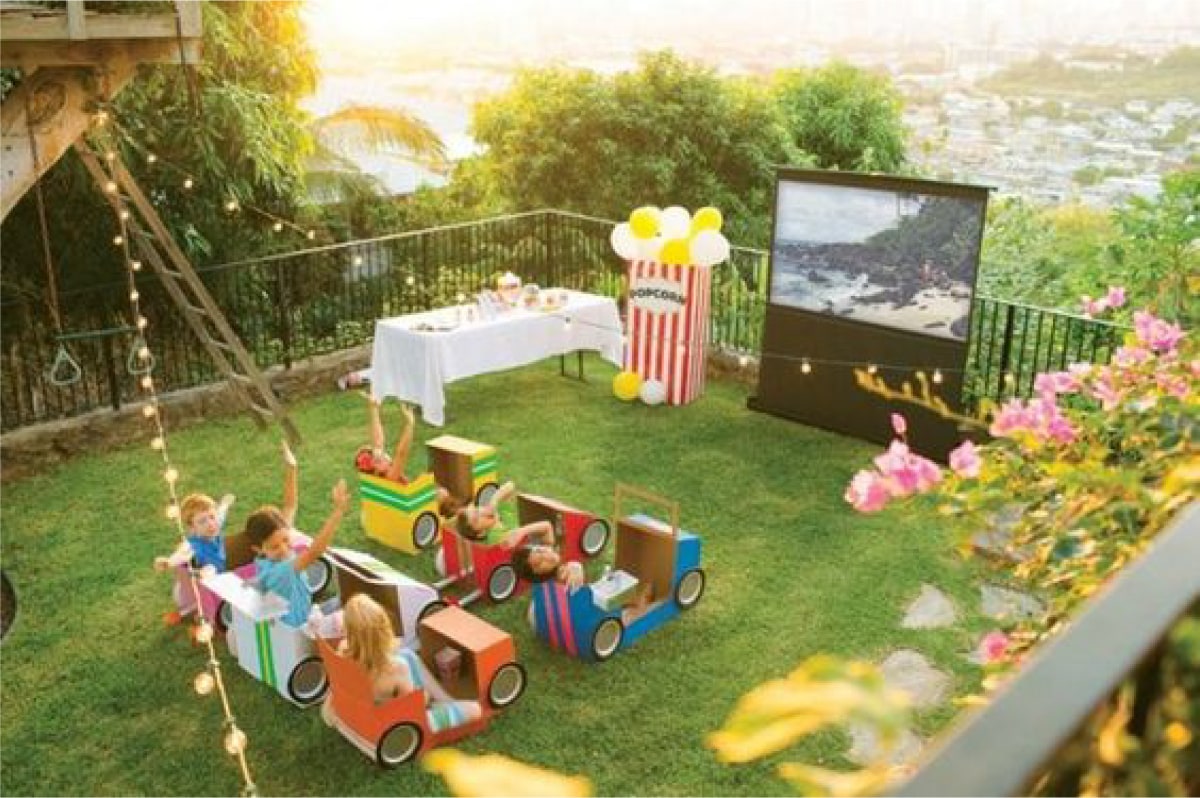 If your venue allows, create a separate kid's room or area where they may play games or watch movies while the adults mingle. Take your thoughtful thought to another level by having some pillows, cushions or bean bags for them to chill. Some munchies such as popcorn, and drinks would also be a bonus point.
Have signage for each area and coordinate them with your wedding theme. By doing this, the little attendees will feel more included and meanwhile, you can add some extra personal touches to your big day. It's a win-win situation!

Kids at weddings can be so much fun, especially the ones who are sated and entertained. If you'd like to learn more about having your child-friendly wedding in Vietnam, get in touch!  We'd be delighted to learn more about your wedding plans and how we might assist you in making them a celebration to remember.