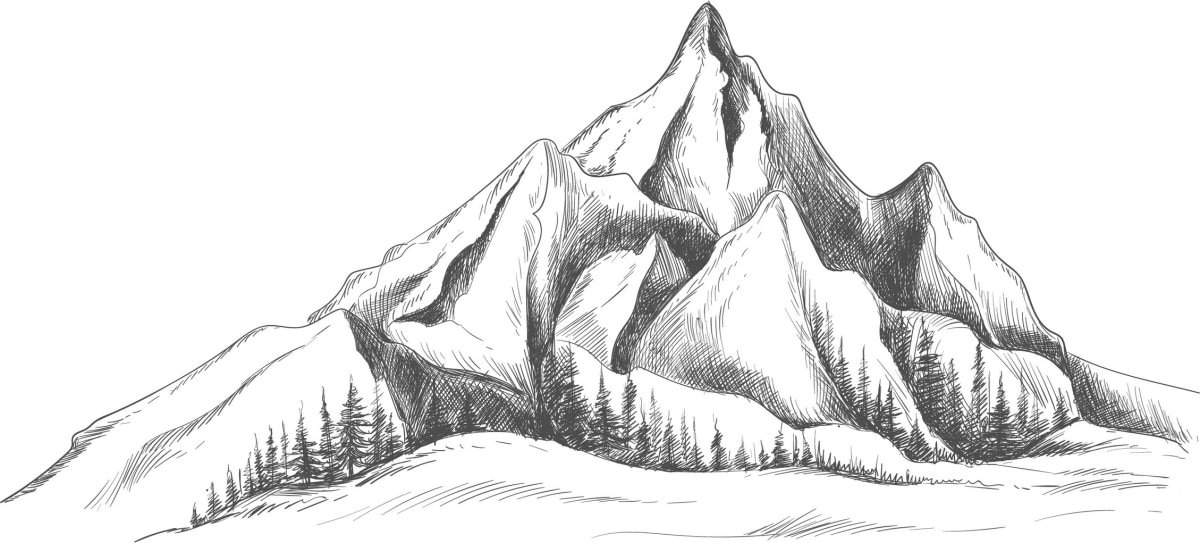 BEACH WEDDING AND MOUNTAIN WEDDING.
WHICH IS MOST SUITABLE FOR YOU?
Wedding venues are keys that shape the look and personality of a wedding. Be it elegance or rustication, nostalgia or full-of-energy, each type of location has characteristics that reflect the couple's interests and desires. To us, an excellent wedding venue must also provide a good wedding experience. Therefore, if you are still wondering about choosing a wedding location, this article is just for you!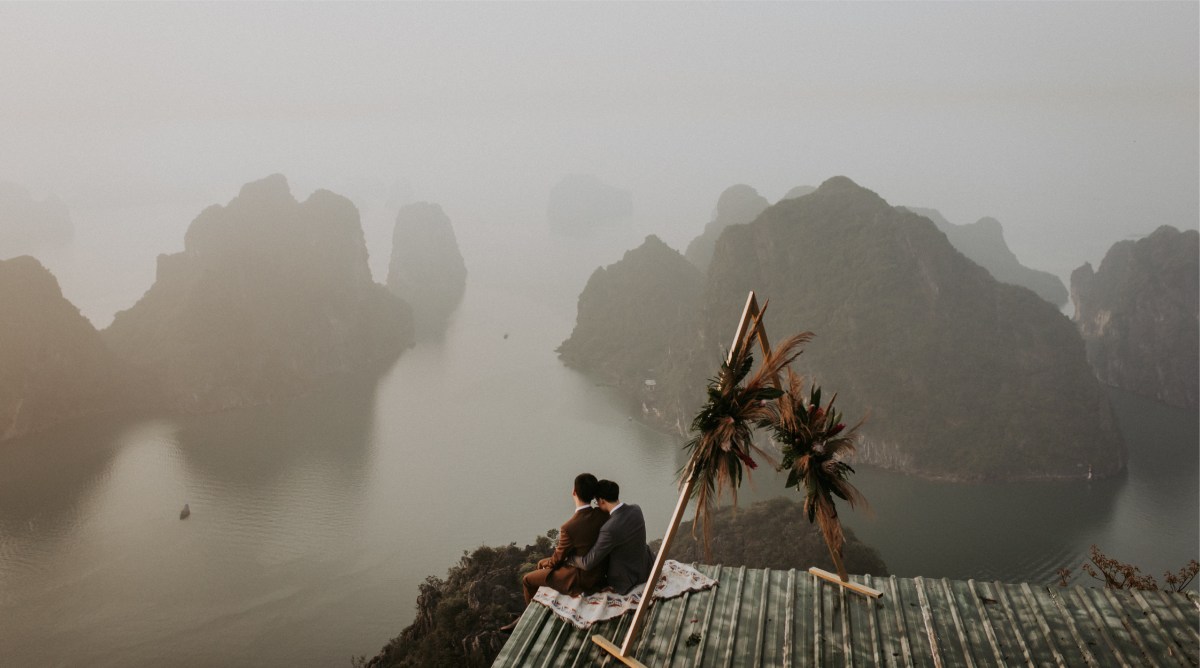 Then a wedding hosted in highland cities will definitely suit you. In Vietnam, Da Lat or Sapa is best known for its chilling weather that vaguely generates an intimate and slow atmosphere. Although highland weddings are not really popular in Vietnam, they bring unexpected novelty and excitement to guests.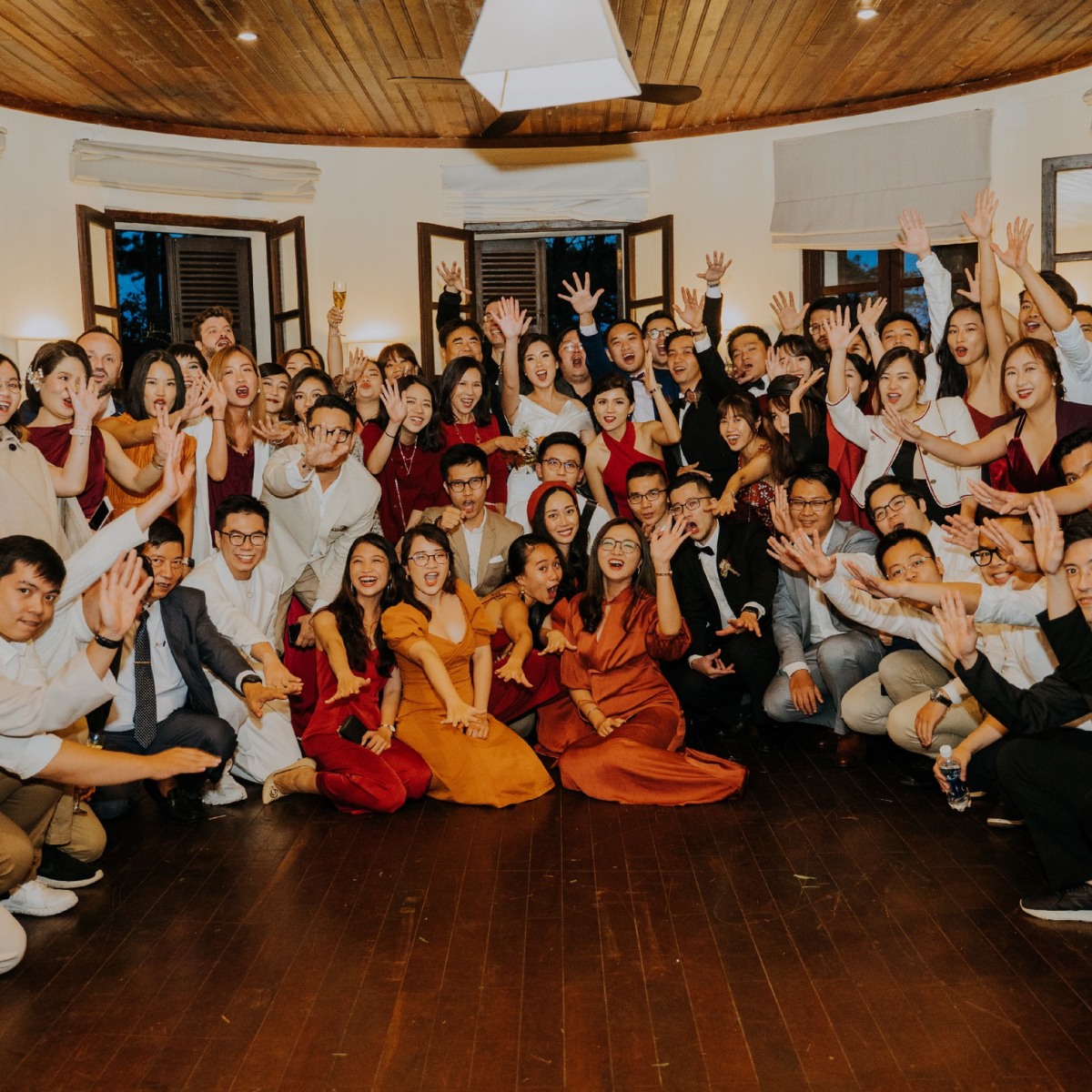 It feels homey. Unlike weddings by the ocean, celebrations at the cliff top or pine hills bring a sense of grandeur. These locations create a big difference from the regular wedding venues. The cool weather, beautiful scenery and tons of local treats would undoubtedly wow the guests (and the couple, too).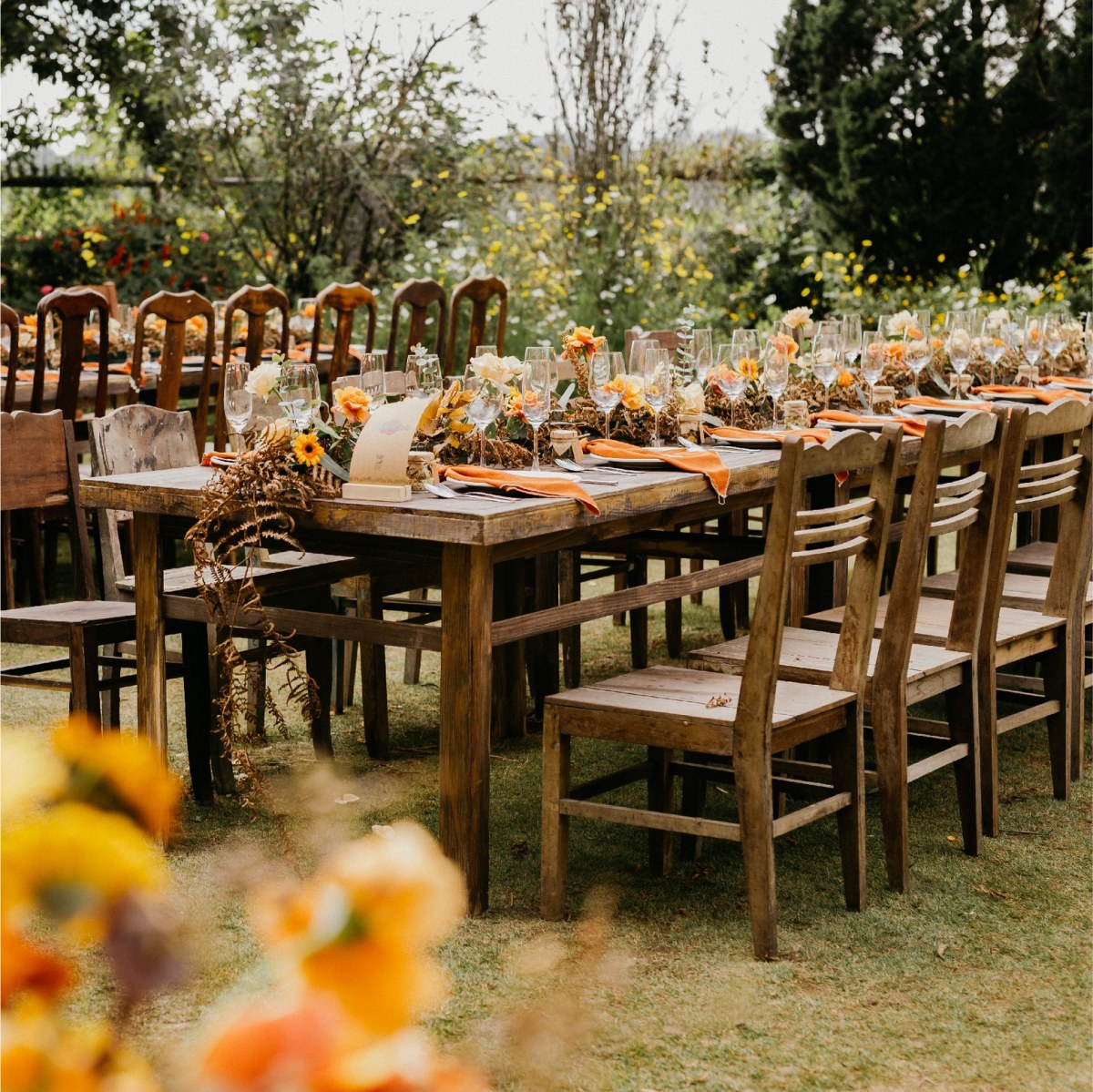 It's not expensive. Highlands weddings generally do not require much investment. You can take advantage of the surrounding landscape to create a unique wedding space. From grassy hills to ancient French colonial villas, all can quickly become pretty with just fresh flowers and simple decoration.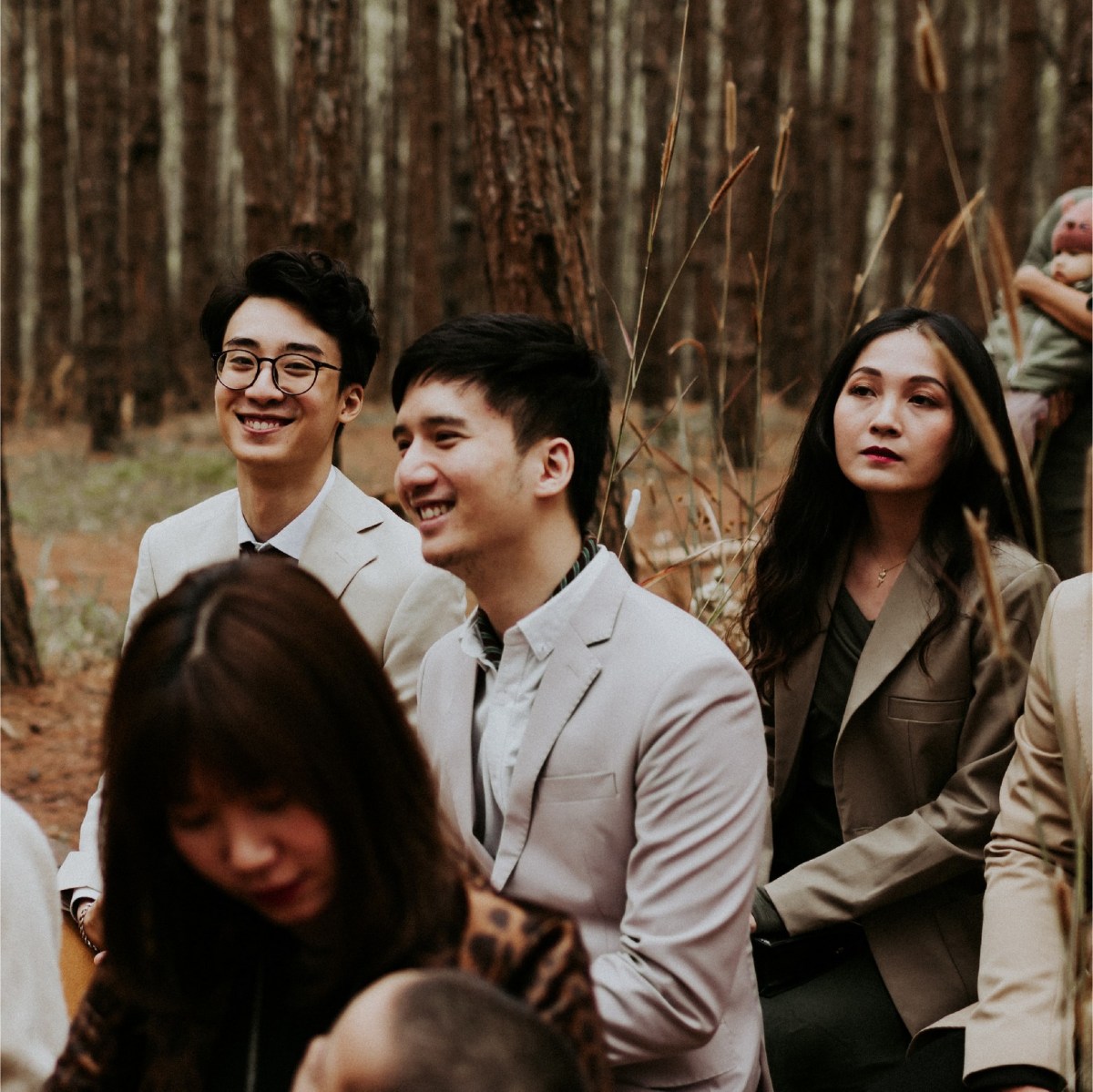 It is fashionable. Because you can freely choose your outfits. A wedding celebration in the highlands will allow the bride and groom and guests to combine various outfit ideas together. Knowing how to combine a dress code palette with decoration will also contribute to adorn your wedding party.
Not so convenient. Looking for a unique and private location is either daunting or very expensive. Not only does it require a lot of effort to explore, but traveling to these locations is often tricky. Therefore, arranging itineraries and logistic tasks need to be considered from the beginning.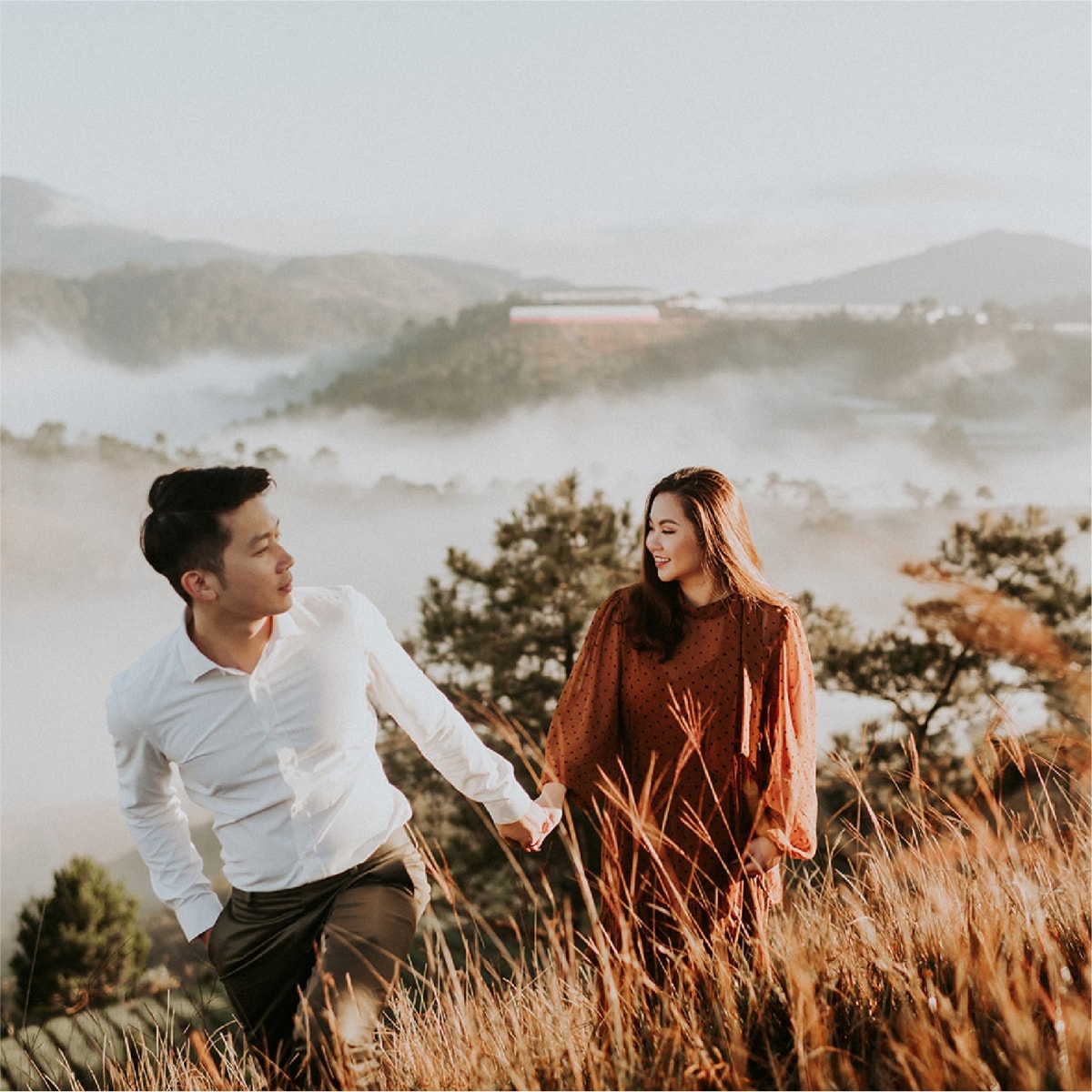 Fewer options. In Vietnam, wedding services are limited to cities like Da Lat, Sapa, or Quang Ninh. For that reason, you don't have much room to adjust the wedding budget and play with ideas and activities.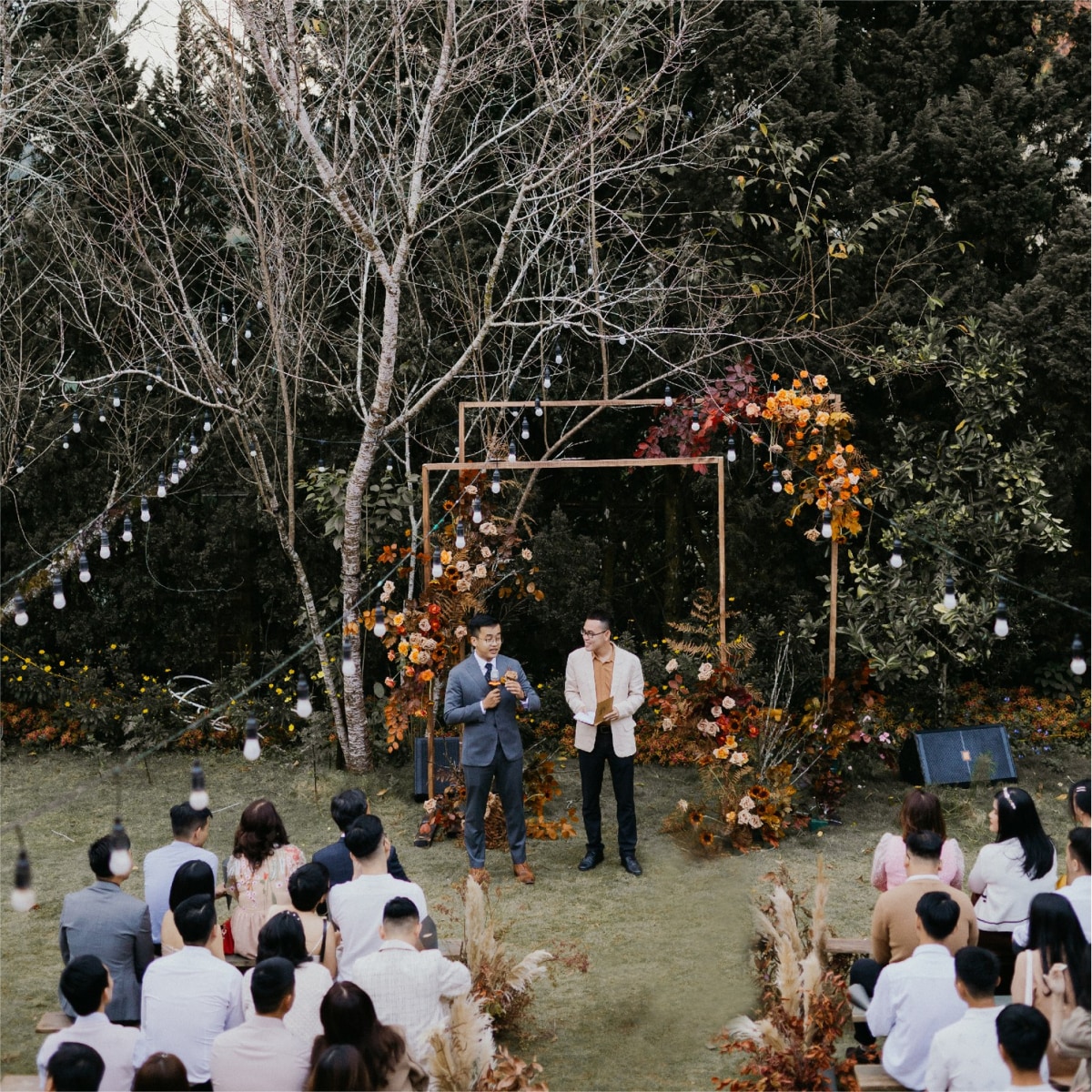 Small size. Official invitations are tied from 30 to 100 guests, so highland weddings are not meant for everyone. Almost every one of our brides had a hard time when it comes to trimming out the guest list.
Pay attention to the sunset time and surrounding trees. If you do a Ceremony at the top of the mountain, the golden hour can be from 4 PM to 5 PM. But if there are many trees around the location, it will get dark very quickly. Therefore, the wellcome should be held earlier so that your photographers can catch the most moments before the sun goes down.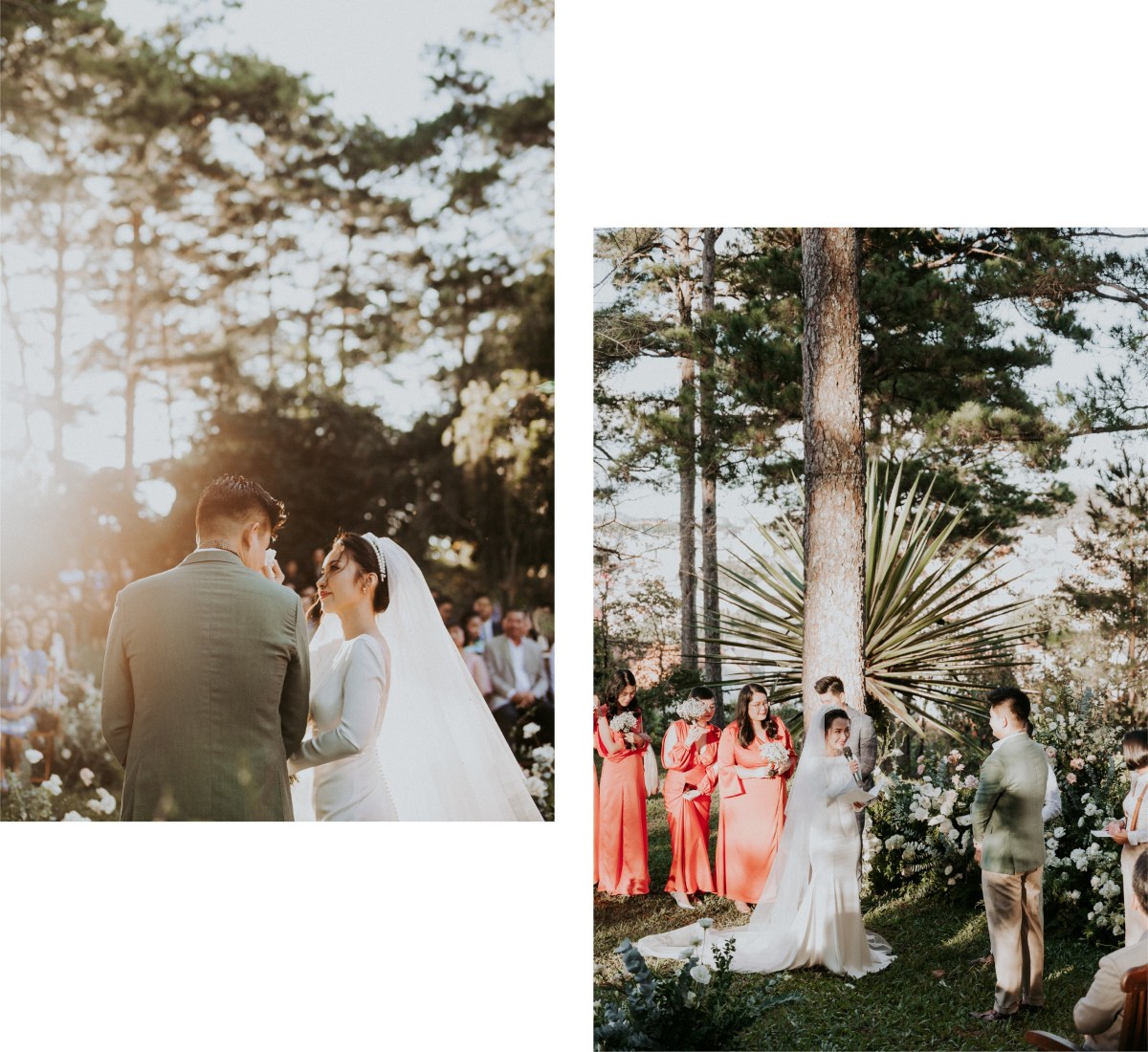 Keep an eye on the weather forecast. It may be more windy or rainy than usual, making guests a bit uncomfortable when staying outside, especially older people. For this reason, we highly recommend you to prepare blankets, scarves, and slippers for everyone to use when needed. If possible, ask the venue manager to light a small bonfire nearby. Guests can warm up here and enjoy random conversations together.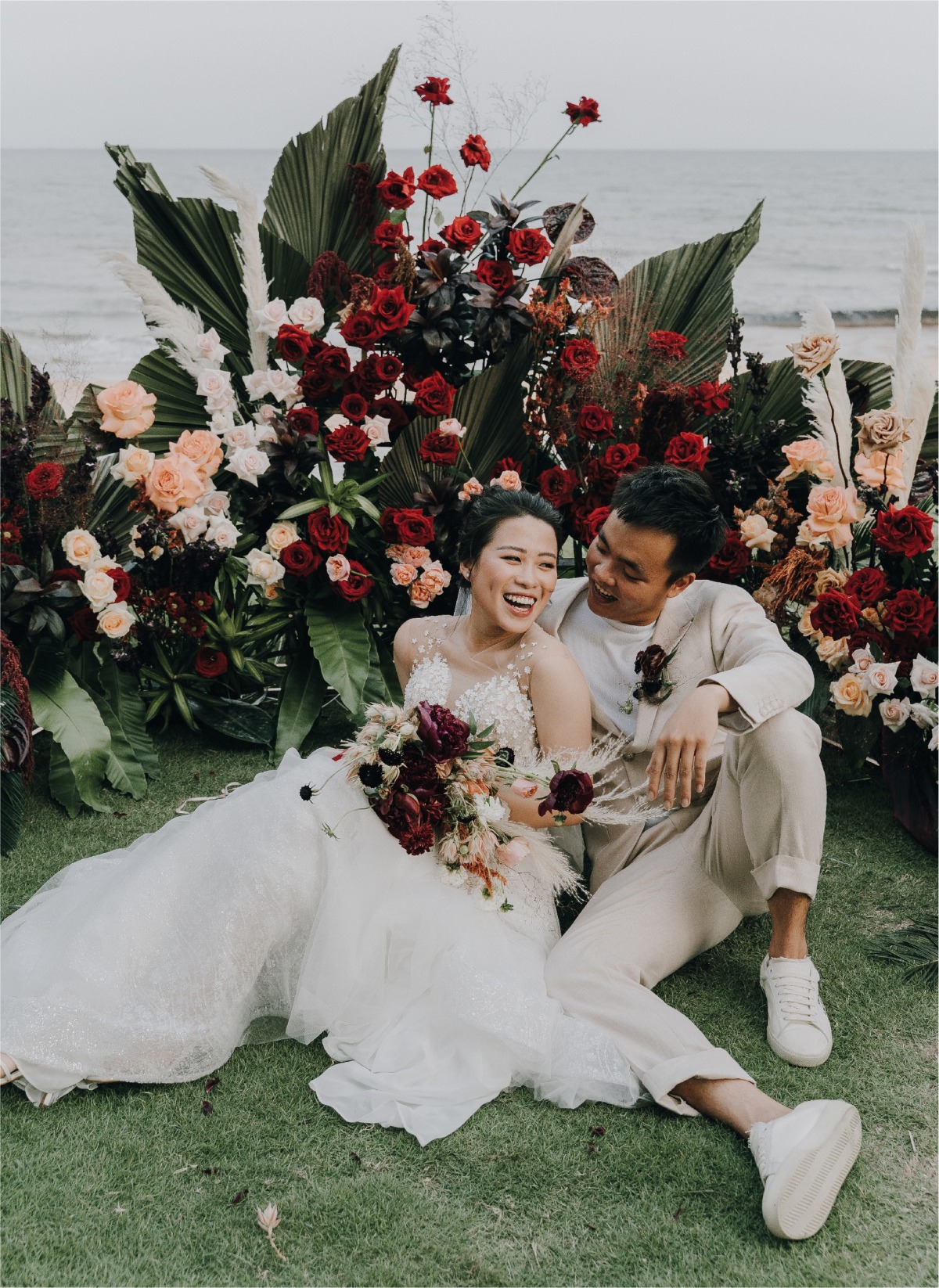 A wedding near the sea will bring ample energy to the wedding party. Strongly associated with outdoor activities, oceanside weddings are places where couples and guests can relax and have fun together from morning to late nights. This location is especially suitable for extroverts who like open spaces and the freedom that the sea and sky offer.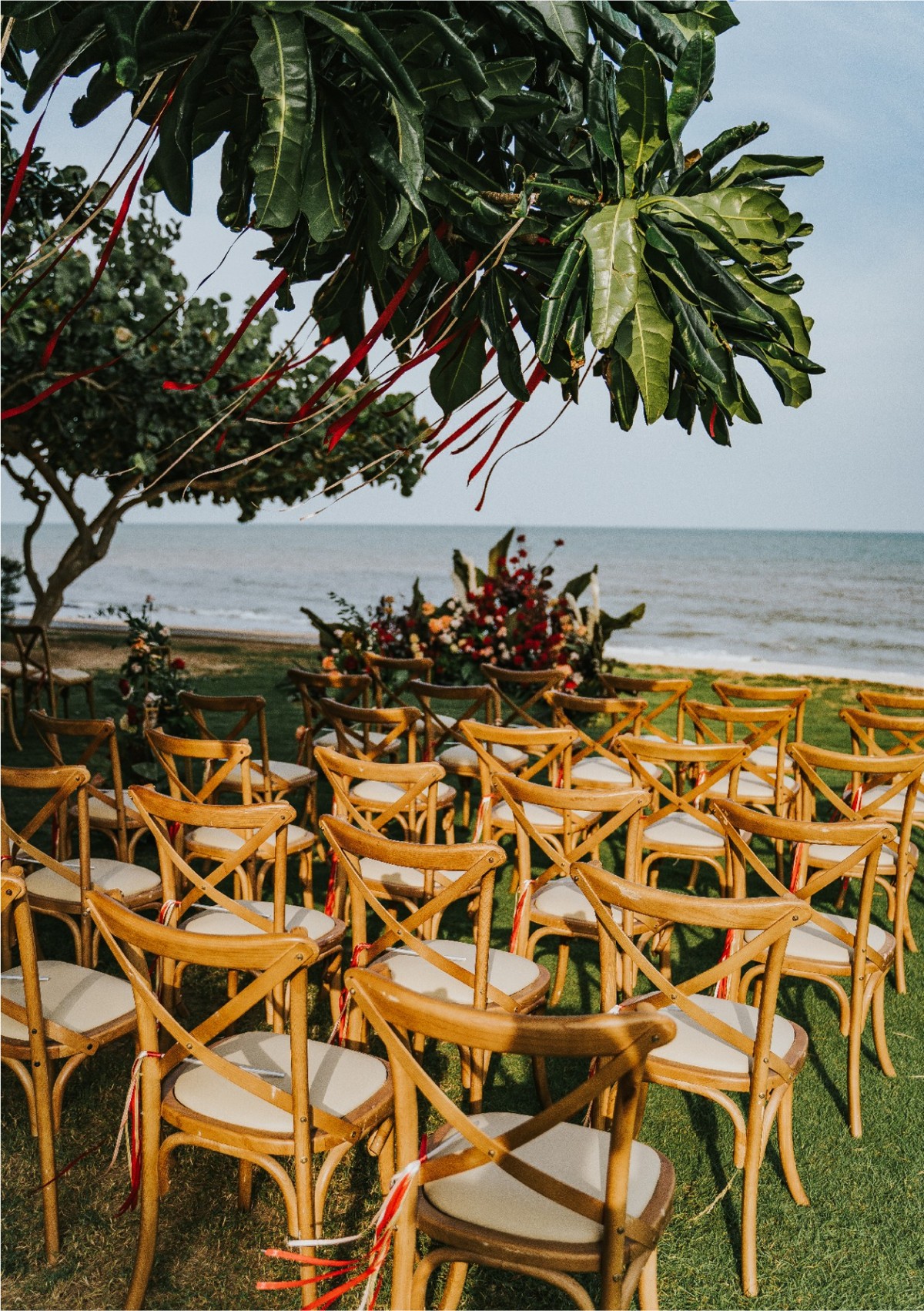 Many options. Vietnam has a great advantage in destination weddings by the ocean. From cities such as Da Nang, Nha Trang, Quy Nhon to smaller towns such as Long Hai, Ho Tram, or islands such as Phu Quoc and Con Dao, you have a plethora of options depending on your preferences and needs. From there, it is easy to balance costs with your own desires.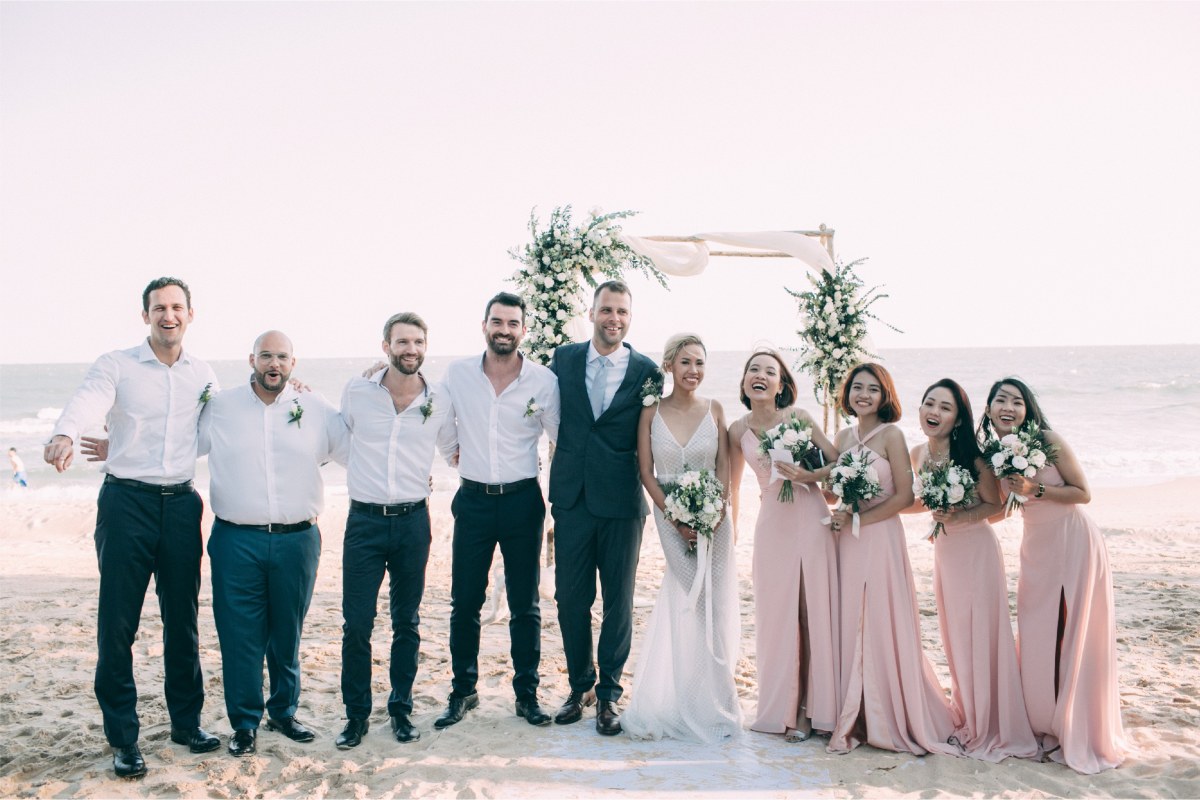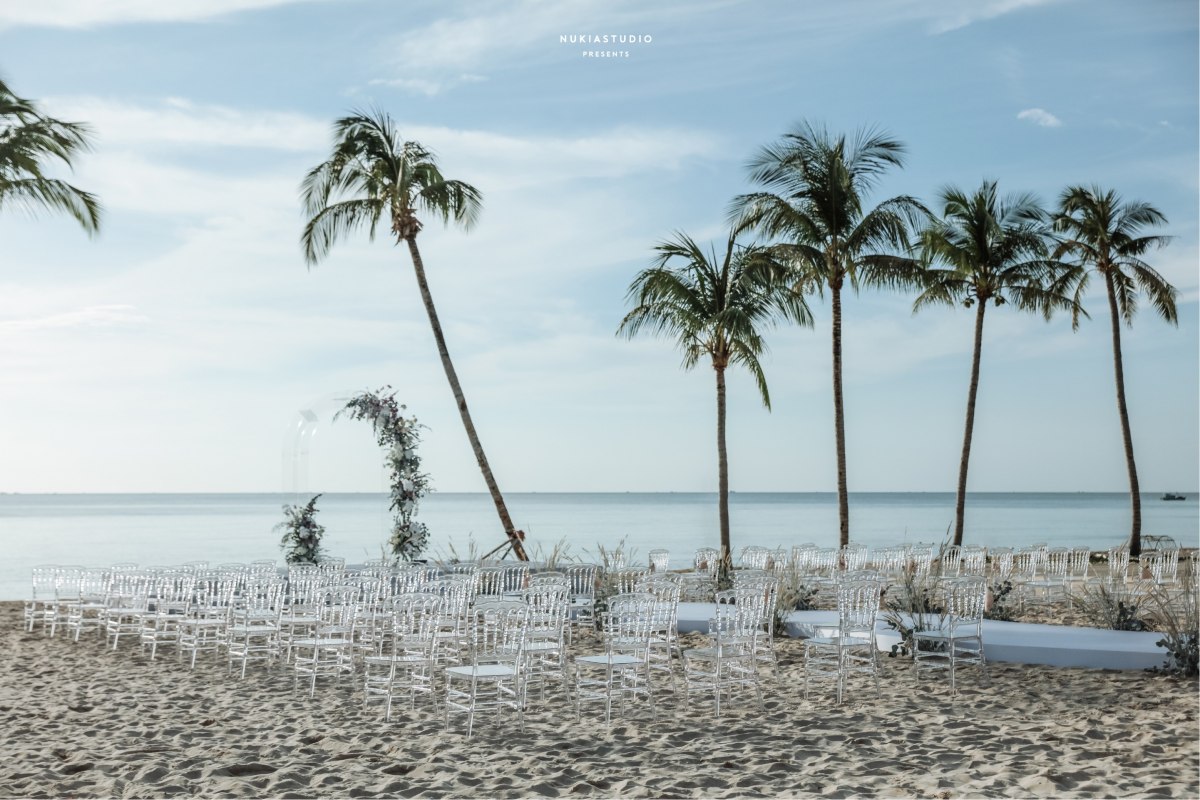 Awesome customer service. Most well-known resorts have dedicated wedding staff and predesign wedding packages. You can quickly contact and work with them remotely until the wedding date. Great wedding services are often available in coastal cities, giving it a significant advantage in planning and budgeting.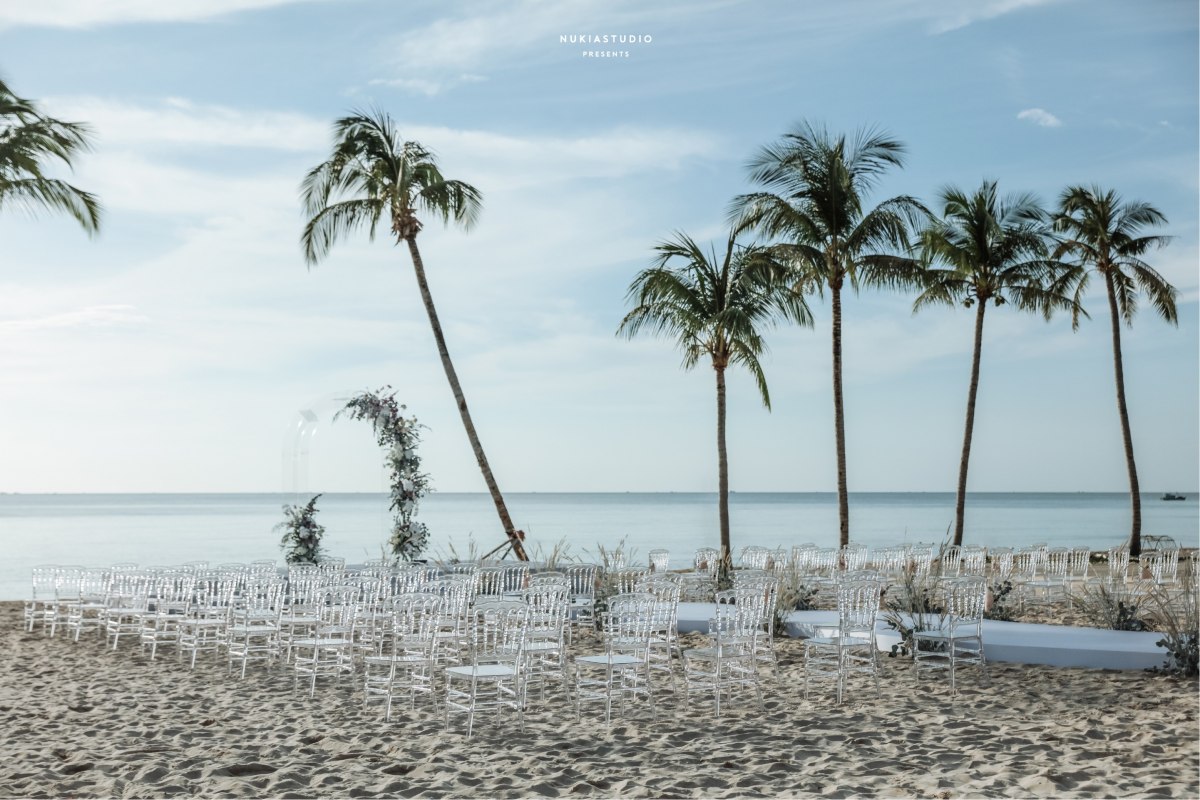 Vibrant wedding attire. If you love freshness and color, beach weddings allow brighter and diverse color tones. Knowing how to combine various materials together will help you create an impressive and beautiful wedding space.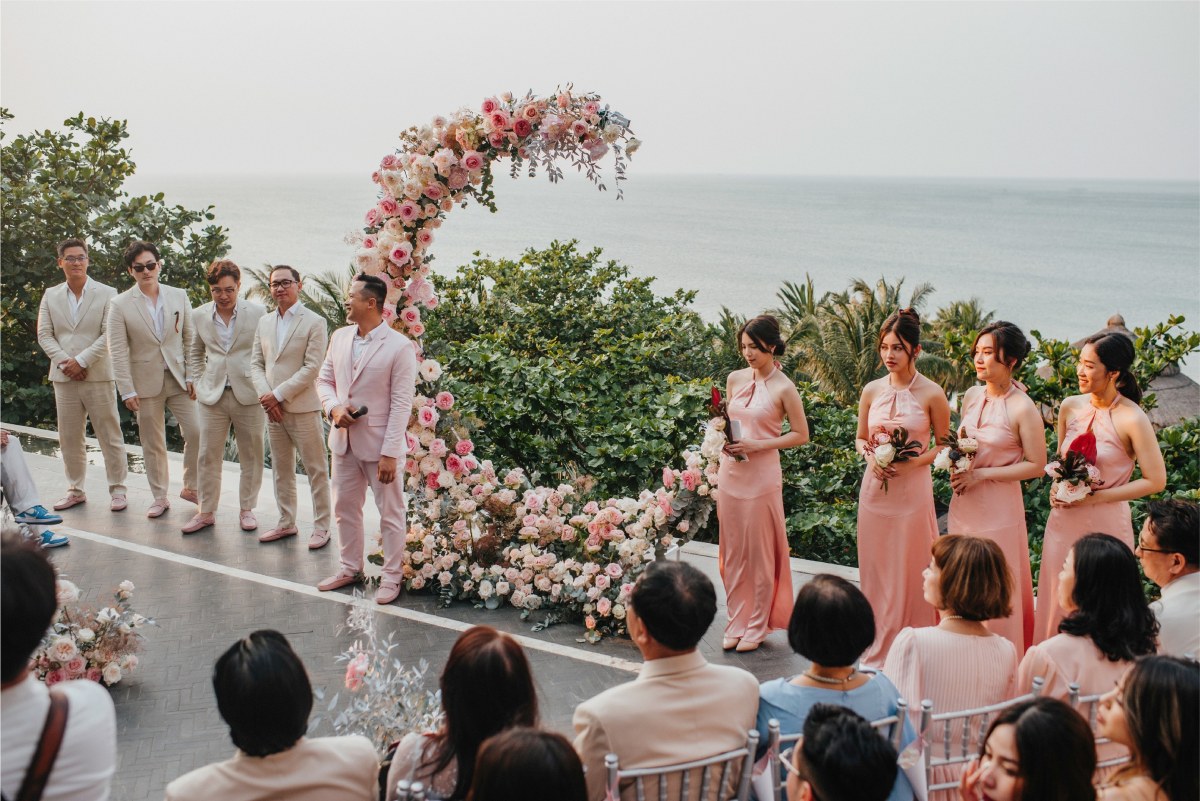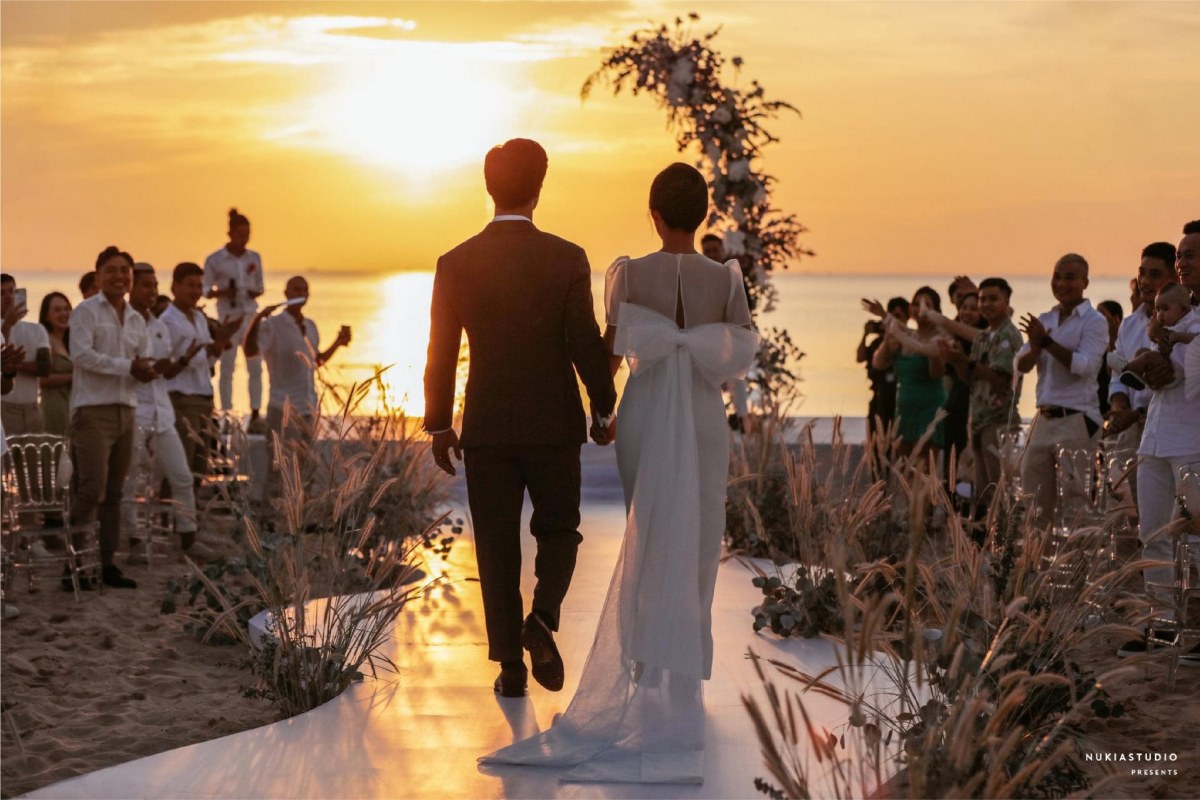 The weather is unexpected. It can be too sunny or too hot for an afternoon event. Still, it can also be too cloudy and windy, smothering the excitement of guests and the couple. Talk to your wedding planner or your venue manager to choose the best opening time for your party.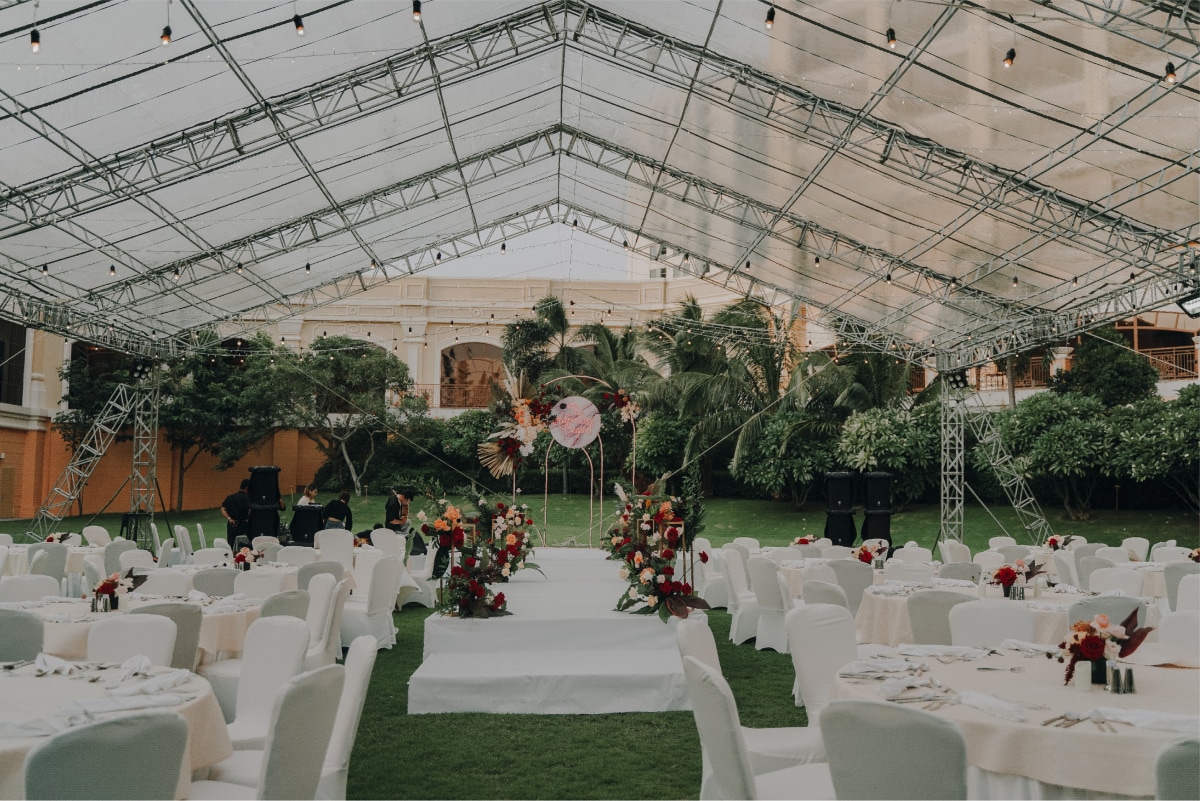 There are a few inconveniences. Walking on the sand is not as refreshing as you think, especially for women who wear high heels throughout the wedding day. Therefore, you should consider organizing your wedding ceremony on the beach while hosting dinner on a lawn (or any flat surface).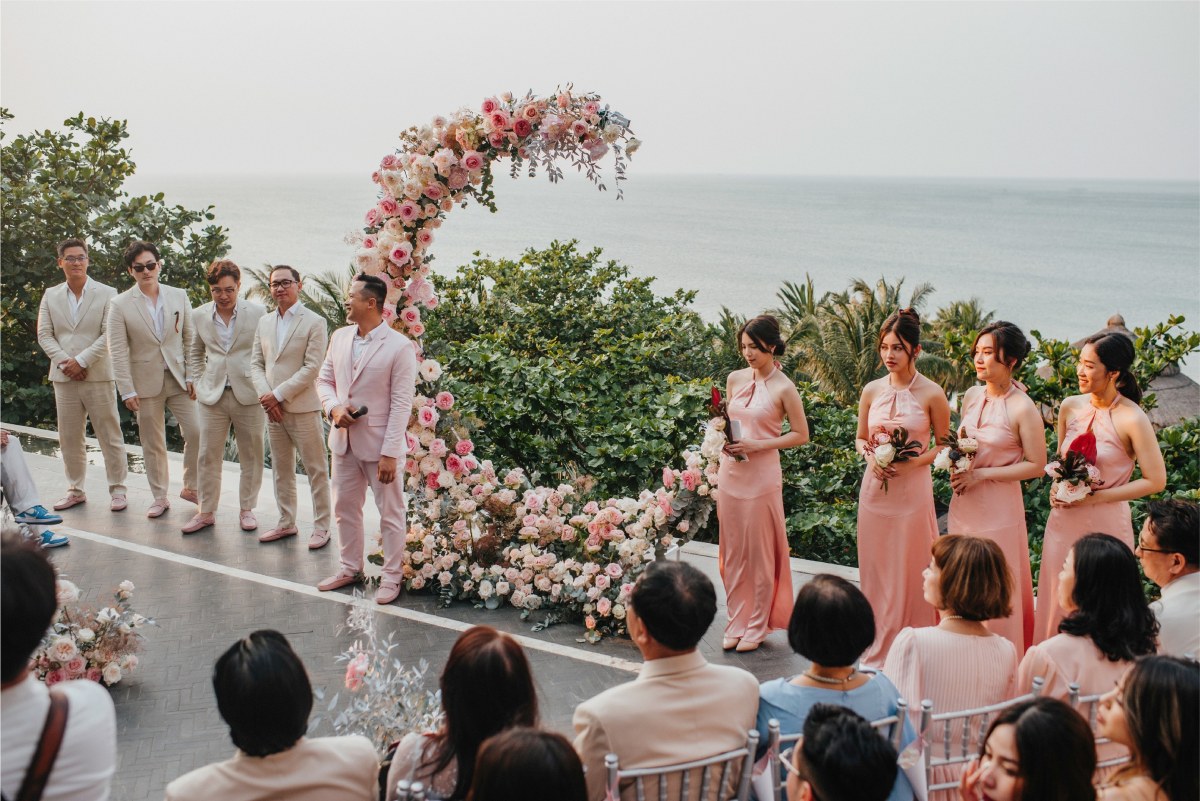 Your flowers won't last long. Thanks to the heat and humidity of the tropical climate, flowers might not survive until the first dance. Your decoration team will need a space to keep flowers fresh and prepare them before moving out to party. You should ask your venue manager beforehand. It will save you from taking night calls and solving the logistic puzzle.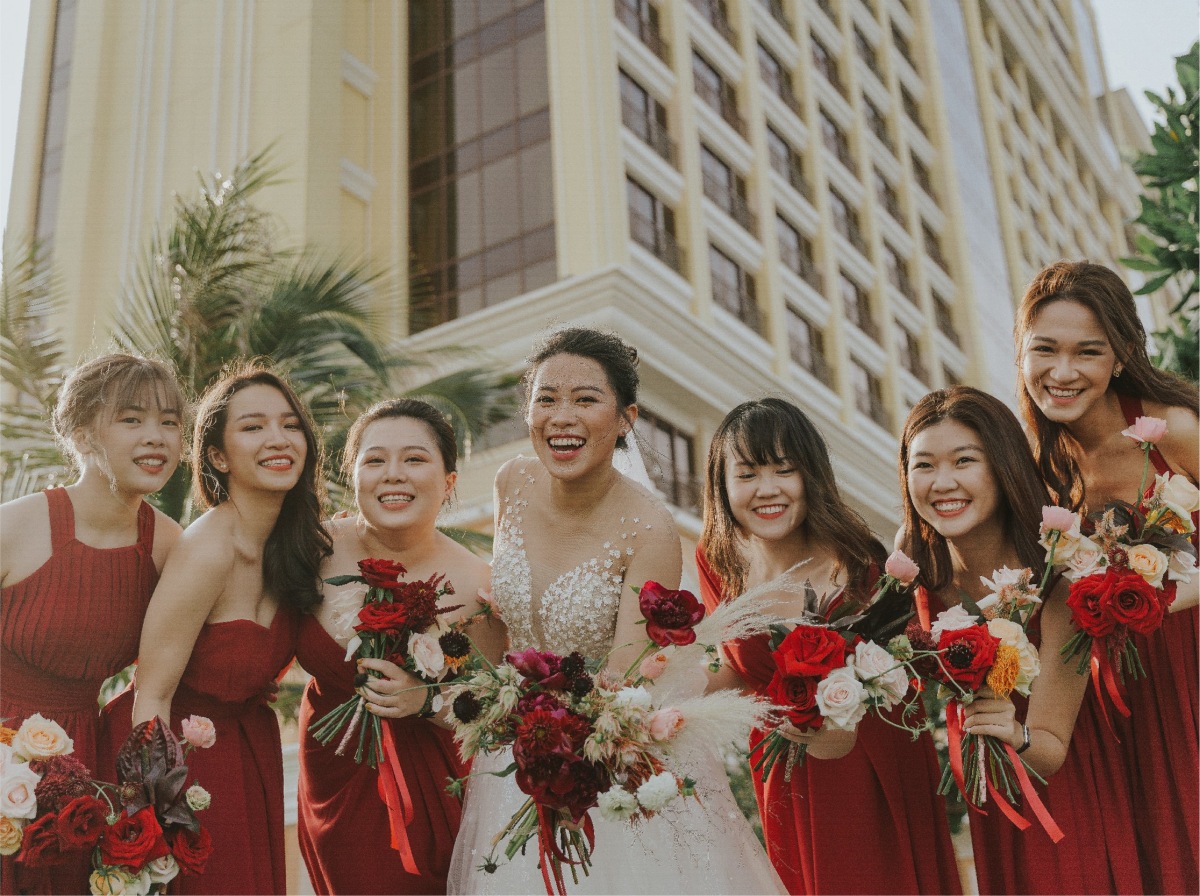 The weather at sea can be very hot but also very windy, so choose your wedding space wisely. Pick a place that has a lot of trees to limit the wind blowing on people as well as the sand getting into the food. On the other hand, buy extra hand fans & flip-flops for guests to use when needed.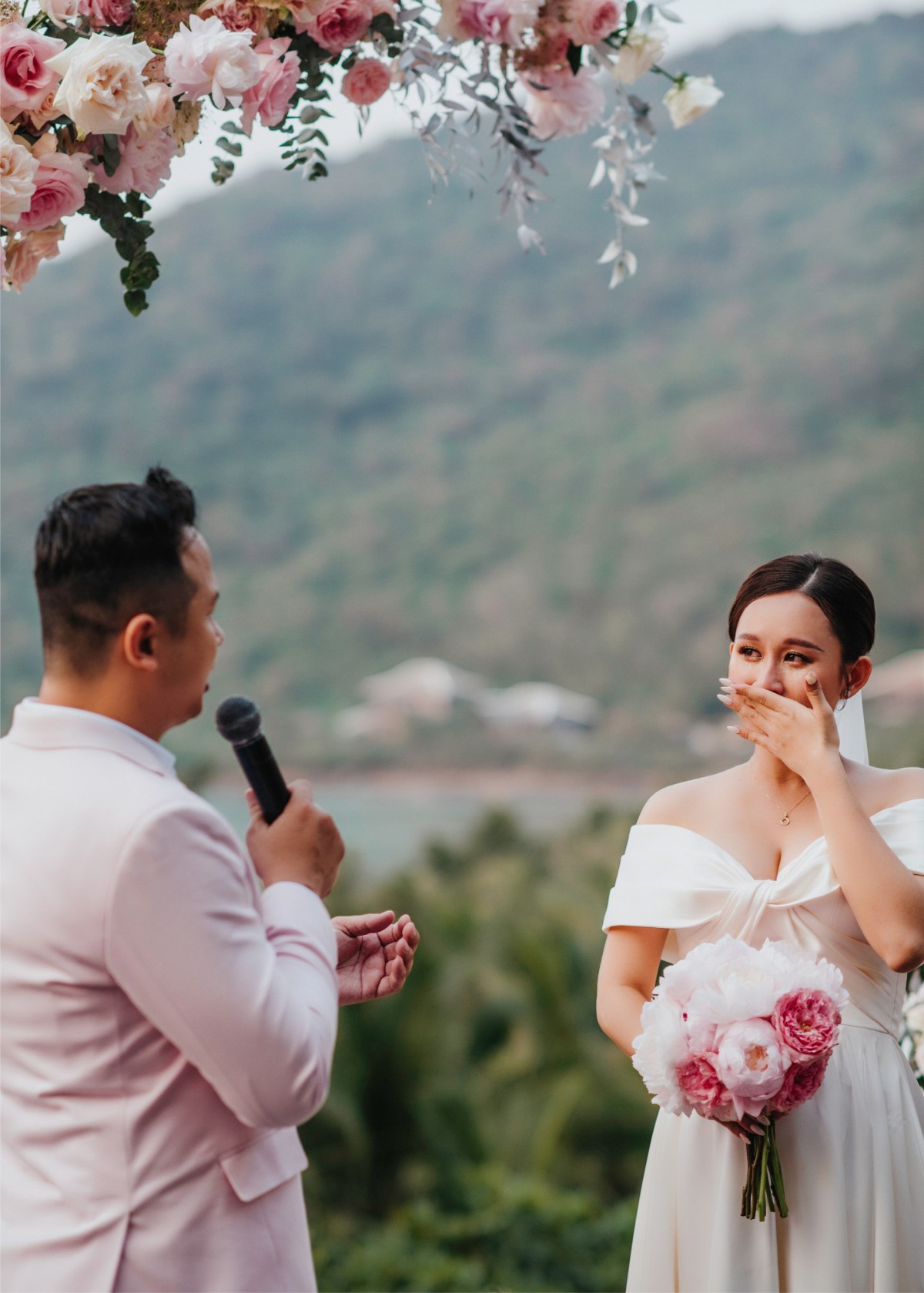 You should consult with your wedding planner or the venue manager for the golden hour to match it with your wedding program. If you do it too early, the guests may feel uncomfortable due to the heat but if it is too late, the sky will get dark quickly and the photos will turn out not so great.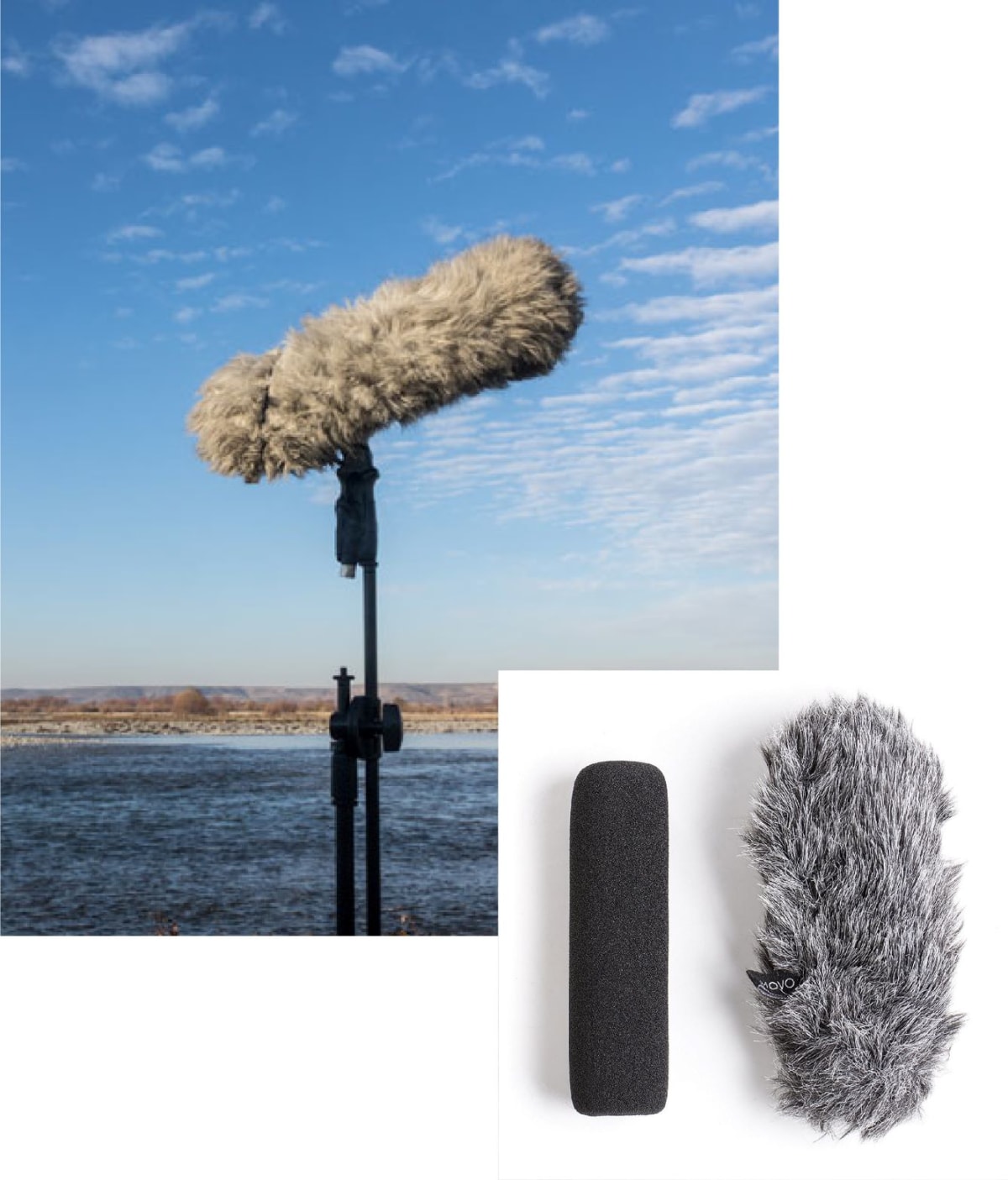 Consider the noise. We all love the relaxing sound of the waves and wind blowing through the tree, but they might interrupt your vow exchange. Ask your vendor for a microphone windscreens beforehand and test them thoroughly so the natural sound won't affect your overall experience.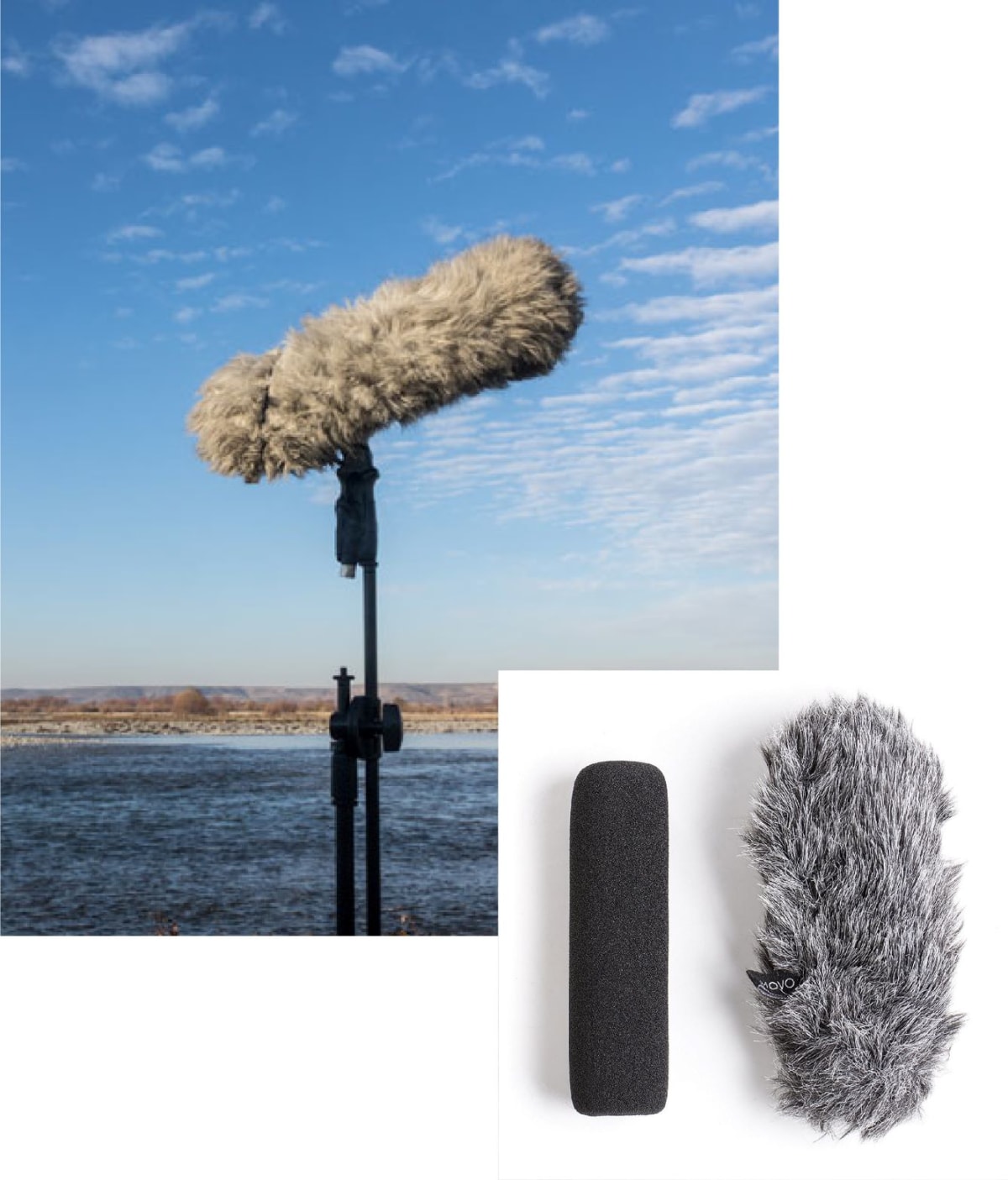 Ask the resort to put on a public restriction near your celebration areas. This is best to avoid having "curious onlookers" captured (in the background) of your wedding photos.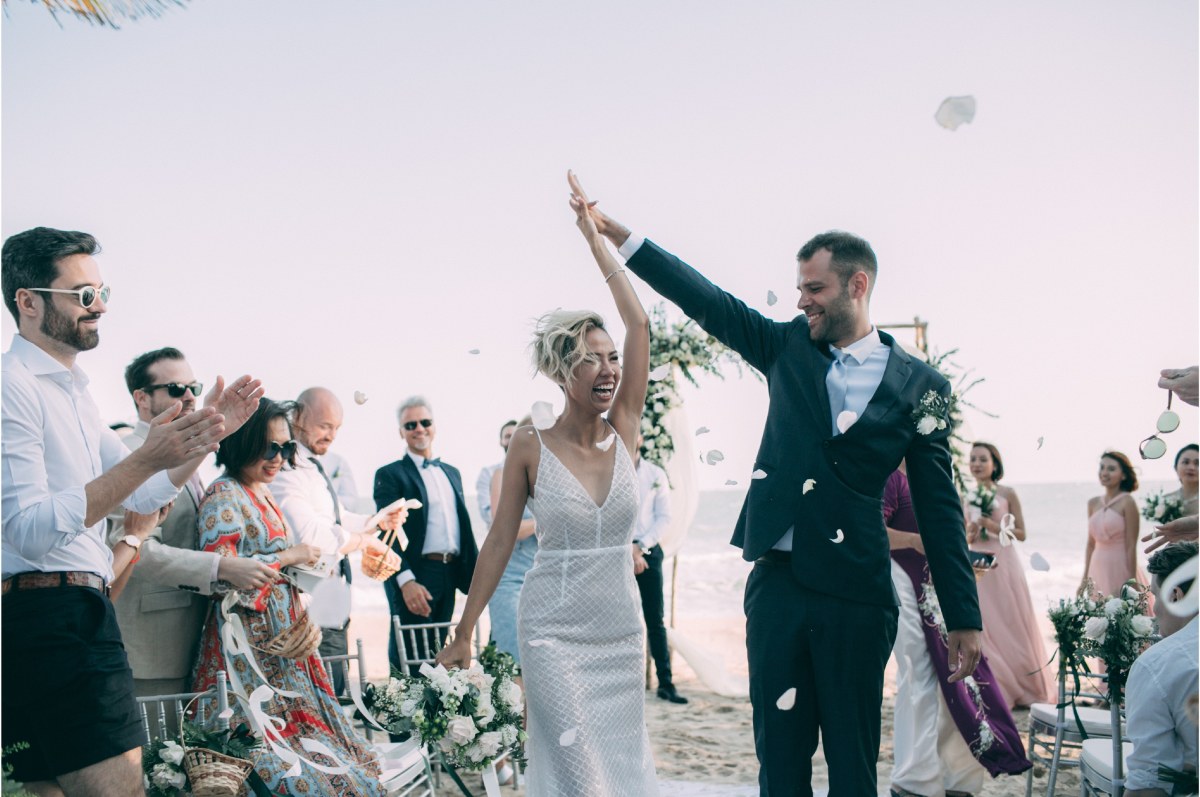 Finally, will a mountain or beach be the ideal location for you? We hope this article is informative and brings a detailed look that makes your planning work go off without a hitch. And wherever it is, when you are there, remember to take a deep breath and enjoy the scenery and poetic atmosphere that you have been planning so hard for months.
Happy Planning!
Love,
The Meraki team