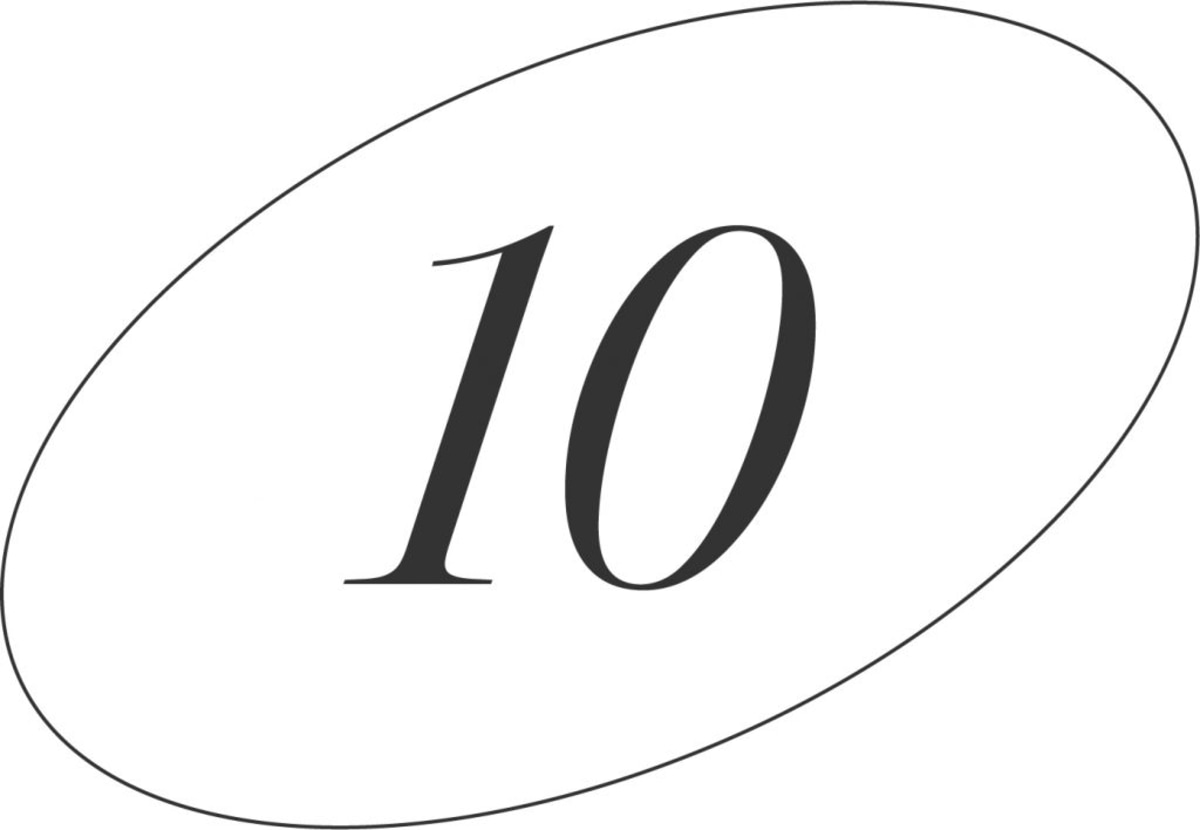 COMMON WEDDING MAKEUP MISTAKES YOU SHOULD AVOID
COMMON
WEDDING MAKEUP MISTAKES
YOU SHOULD AVOID
You want to look fabulous on your wedding day and good makeup is the key to it. Bridal makeup is important. Not only do you want it on point, but you also want it to be sweat-proof, cry-proof, and kiss-proof. And for that reason, you don't want to make any mistake because if you do, it will show up on your wedding photos – and they are for life. In this blog, we have gathered the top ten most common wedding makeup mistakes. Brides, stay a step ahead and check out this list: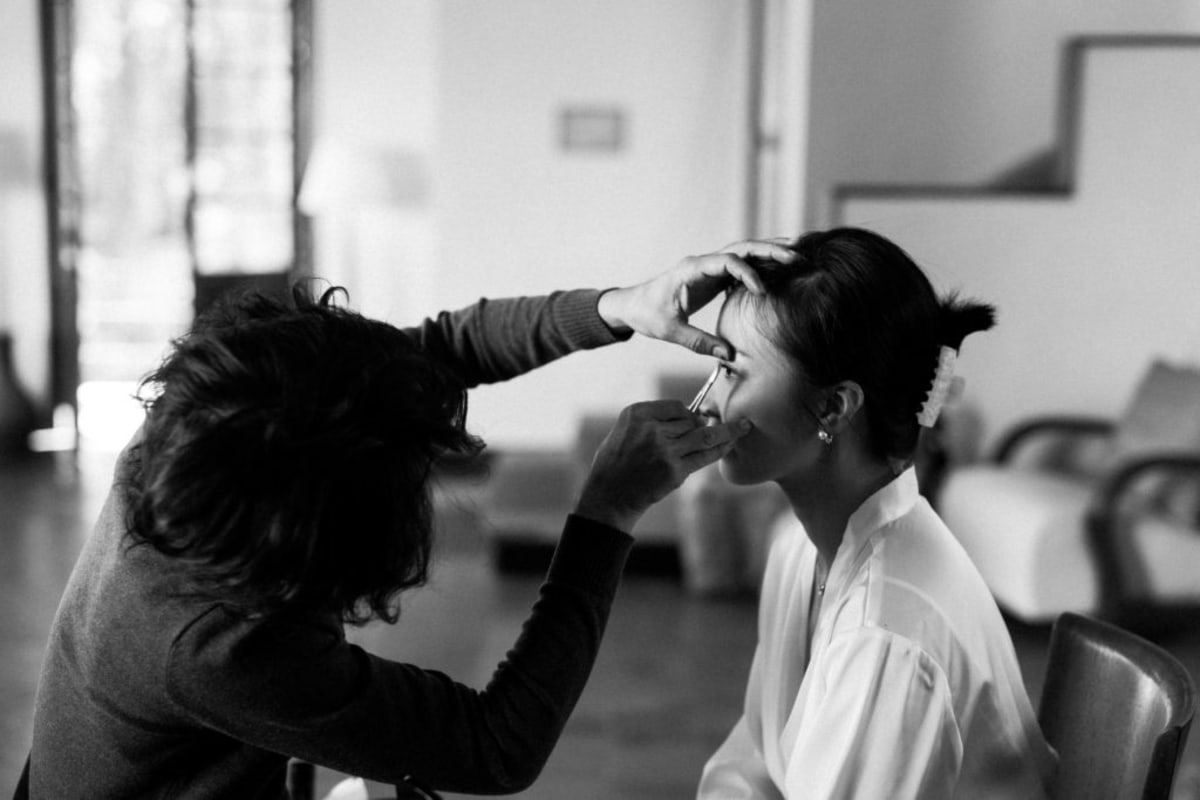 – Skipping the makeup trial
(the makeup trial gives you a heads up on how you will look on the day-of. Plus, you don't want any unwanted surprise on your big day)
– Not wearing waterproof eyeliner and mascara
(cry out your makeup is not a good idea)
– Not wearing facial primer and eye primer
(primer keeps your makeup stay all day)
– Not moisturizing
(good skin plays an important role in your glowy makeup look so do not skip this step. We recommend using the product of your own to prevent any allergy reaction)
– Not putting makeup on your neck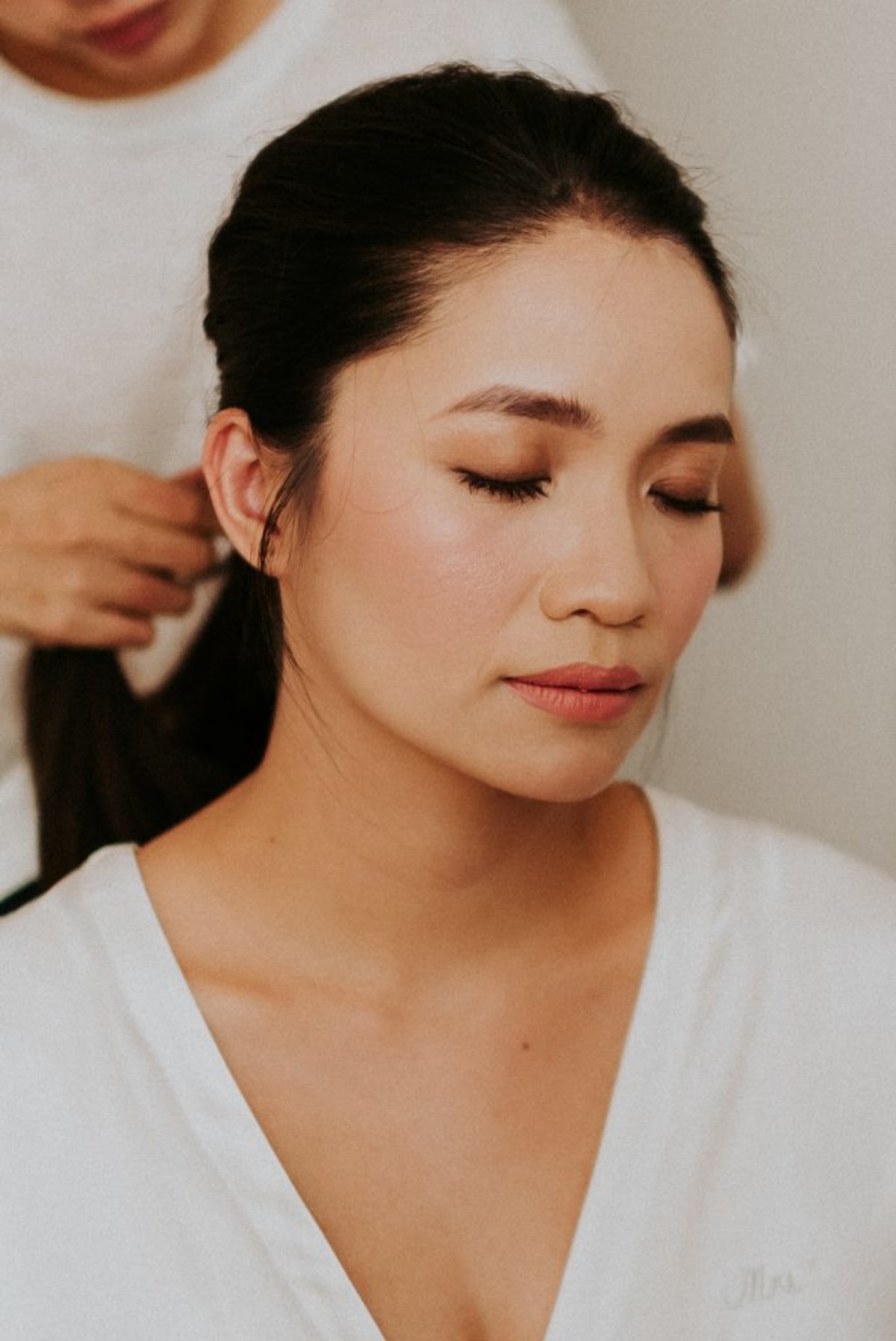 – Trying something new
(if you never wear smokey eye makeup or winged liner, your wedding day is not the day to risk it)
– Not touching up throughout the day
– Using glitters
(they don't translate well in photos; instead, use highlighter)
– Using "long-lasting" lipstick
(they are dry and crack easily)
– Using your makeup artist's lipstick
(how do you reapply lipstick after eating or kissing your groom?)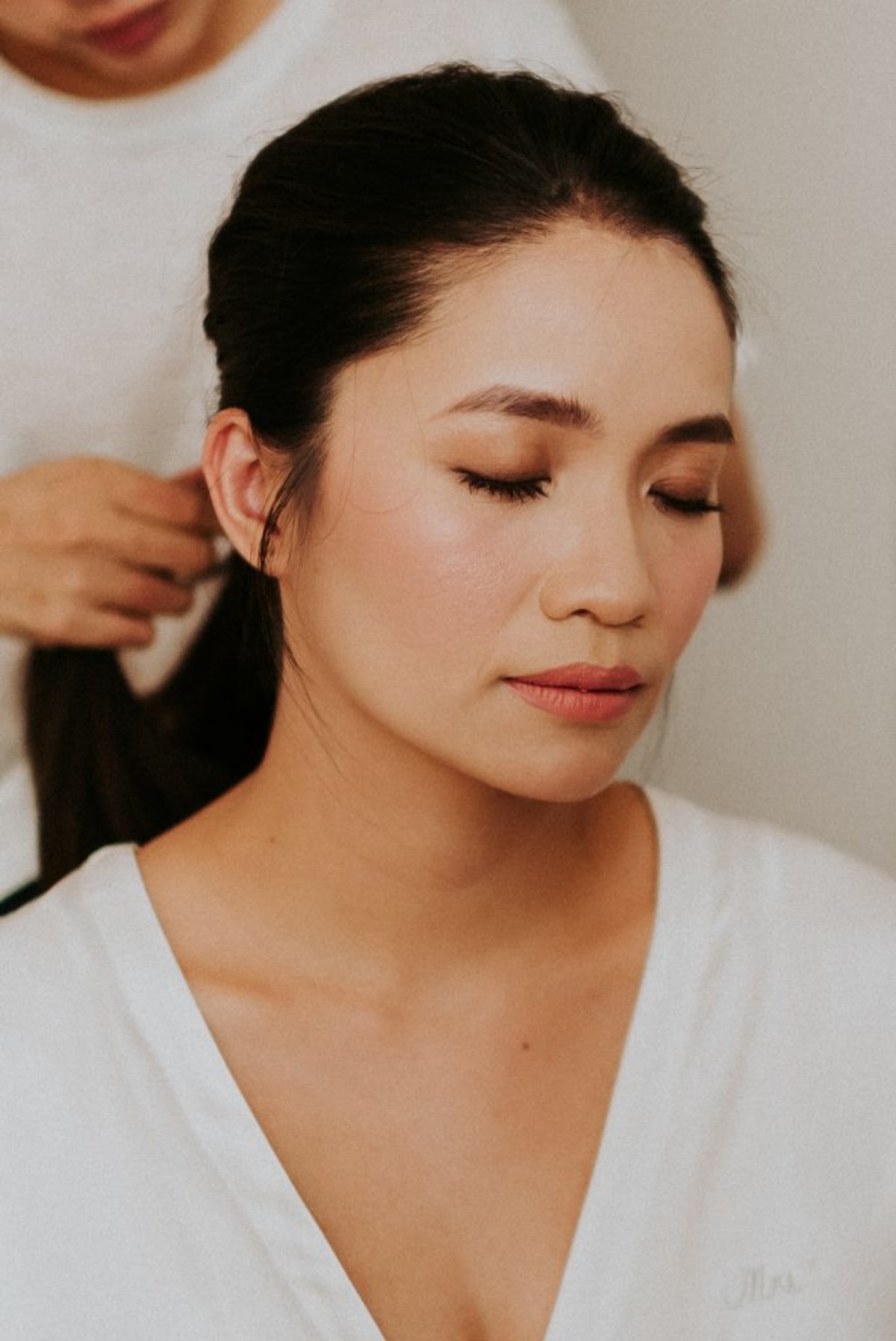 We highly recommend you do a short interview with your potential makeup artist before booking the makeup trial. Looking at their portfolio is not enough! Ask them the questions below to get to know them and to see if they are the best match for you.
QUESTIONS FOR
POTENTIAL WEDDING MAKEUP ARTIST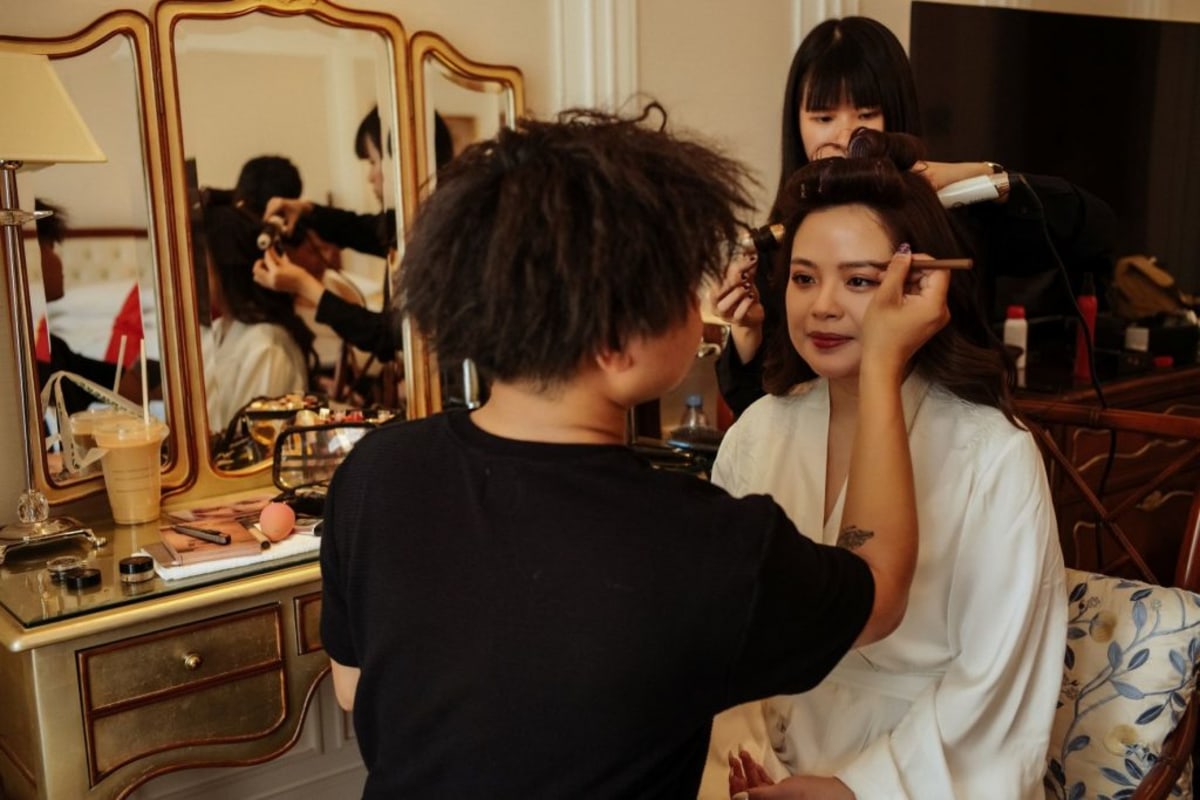 – What brand of makeup do you use?
– Do you clean your brushes before every wedding?
– How do I keep my makeup fresh all day?
– How long will the makeup take?
– Do you have an assistant?
– What skincare should I use?
– What is the makeup trial fee?
– Do you provide a makeup touch-up day-of and how much does it cost?
– What happens if you can't make it on my wedding day?
– Who is your substitute?
ALSO, LET THEM KNOW ABOUT
– Your skin type
– Your skin allergies or acne problem (if you have)
– Your makeup like and dislike (lightweight foundation or full coverage for example)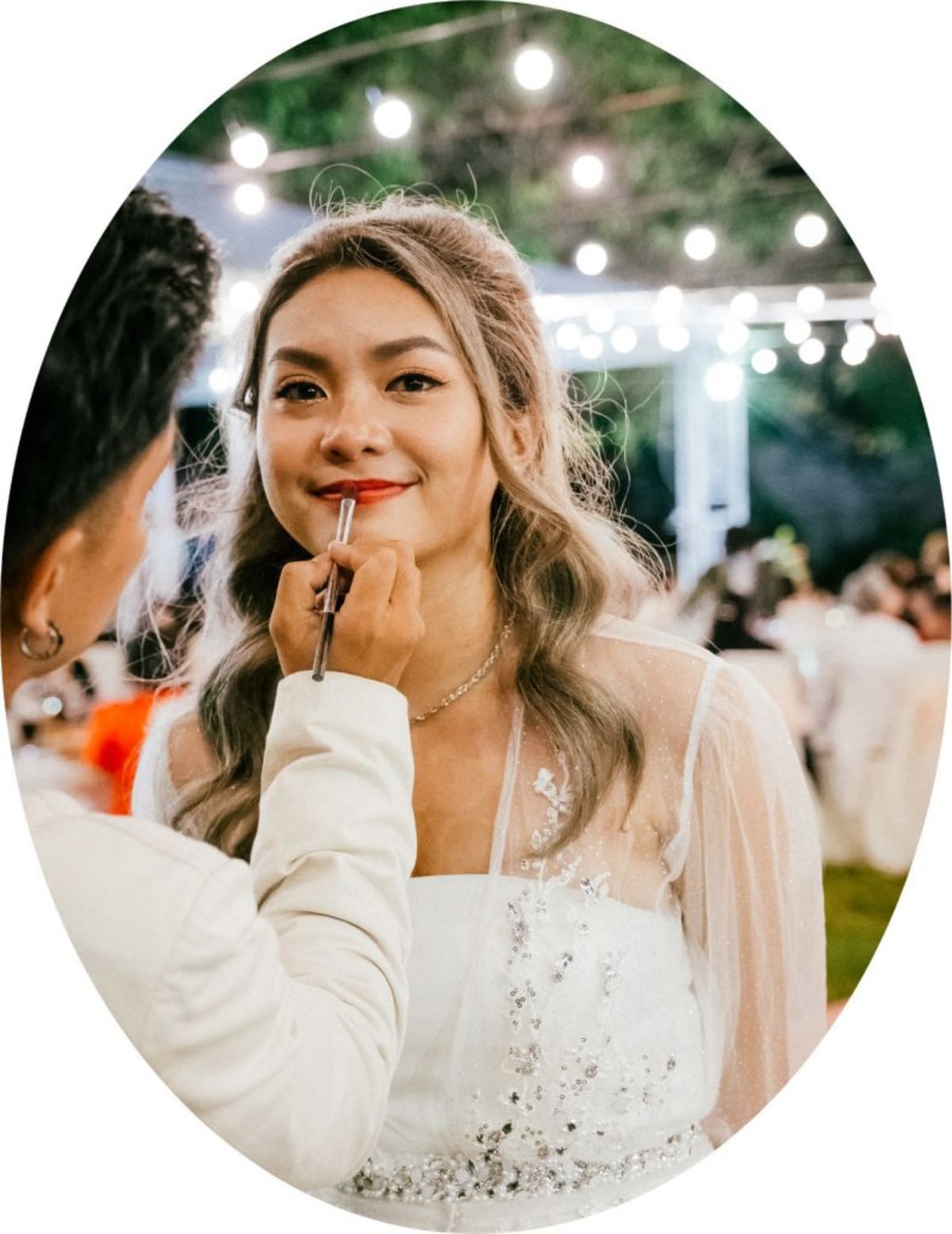 For your big day coming, here are some handful tips to put in the pocket.
– Bring your wedding accessories to the makeup trial (helps you visualize the final look)
– Waterproof foundation is a bonus
– Add (yellow tone) setting powder to the area under your eyes and leave it for 2 minutes, then brush it out. This helps prevent creased eye makeup from the excess oil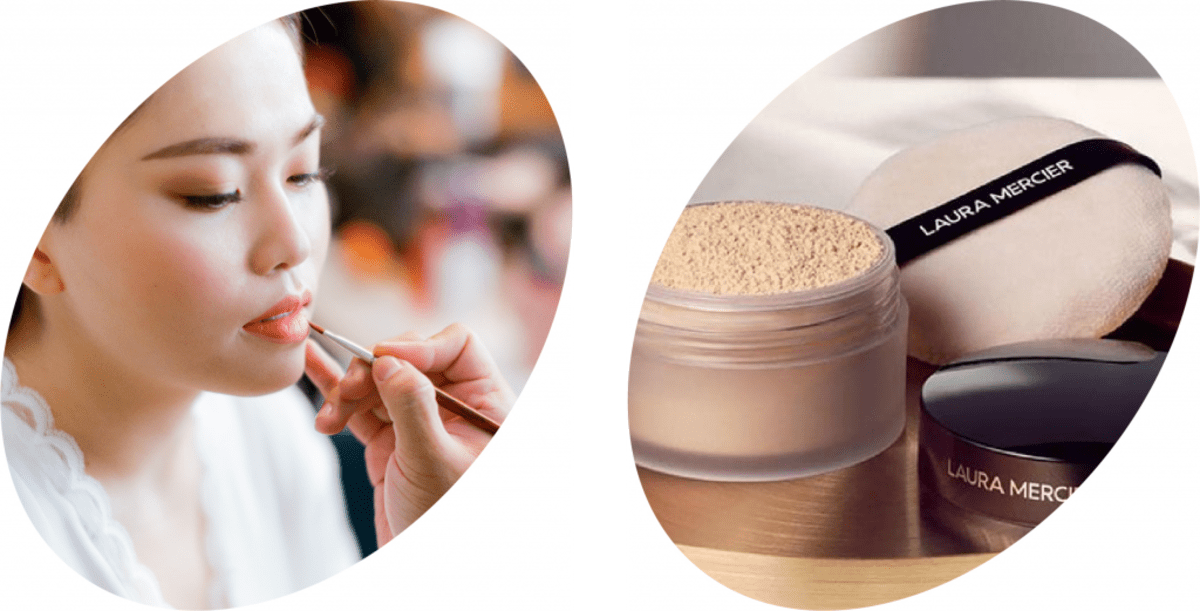 – Exfoliate your lips and keep them moisturized (this is very important)
– When your makeup is done, take a picture with your phone to see if you like it
– Bring oil blotting sheets
– Bring your lipstick
Bring a facial mist (to freshen your makeup)
Besides choosing a perfect makeup look, skincare and grooming should be a continuous process to ensure you look and feel your best on your special day. Your wedding makeup should be an enhanced version of you and your everyday look. You're beautiful, never forget it. Whatever you do, let your light shine!
Happy glowing!

Love,
The Meraki Team