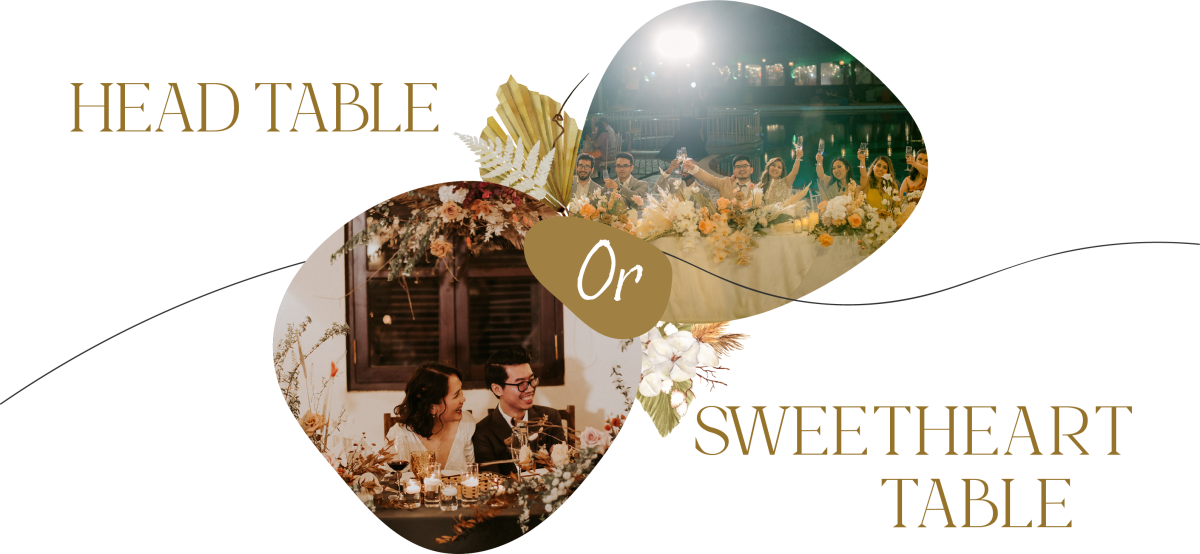 Your big day is approaching and it's time to finalize everything, starting with the seating chart of you and your significant other. We have seen many couples go back and forth trying to figure out what's best for them when it comes to seating at the diner reception. You may be wrestling with the idea of having a head table where you are surrounded by all of your closest family and friends or a sweetheart table with just you and your new spouse. It could feel undecisive sometimes and we totally get it. But whatever you do, don't sweat it. We are here to help you find the option that suits you best by breaking out the advantages and disadvantages of a head table and a sweetheart table. Let's take a look at it!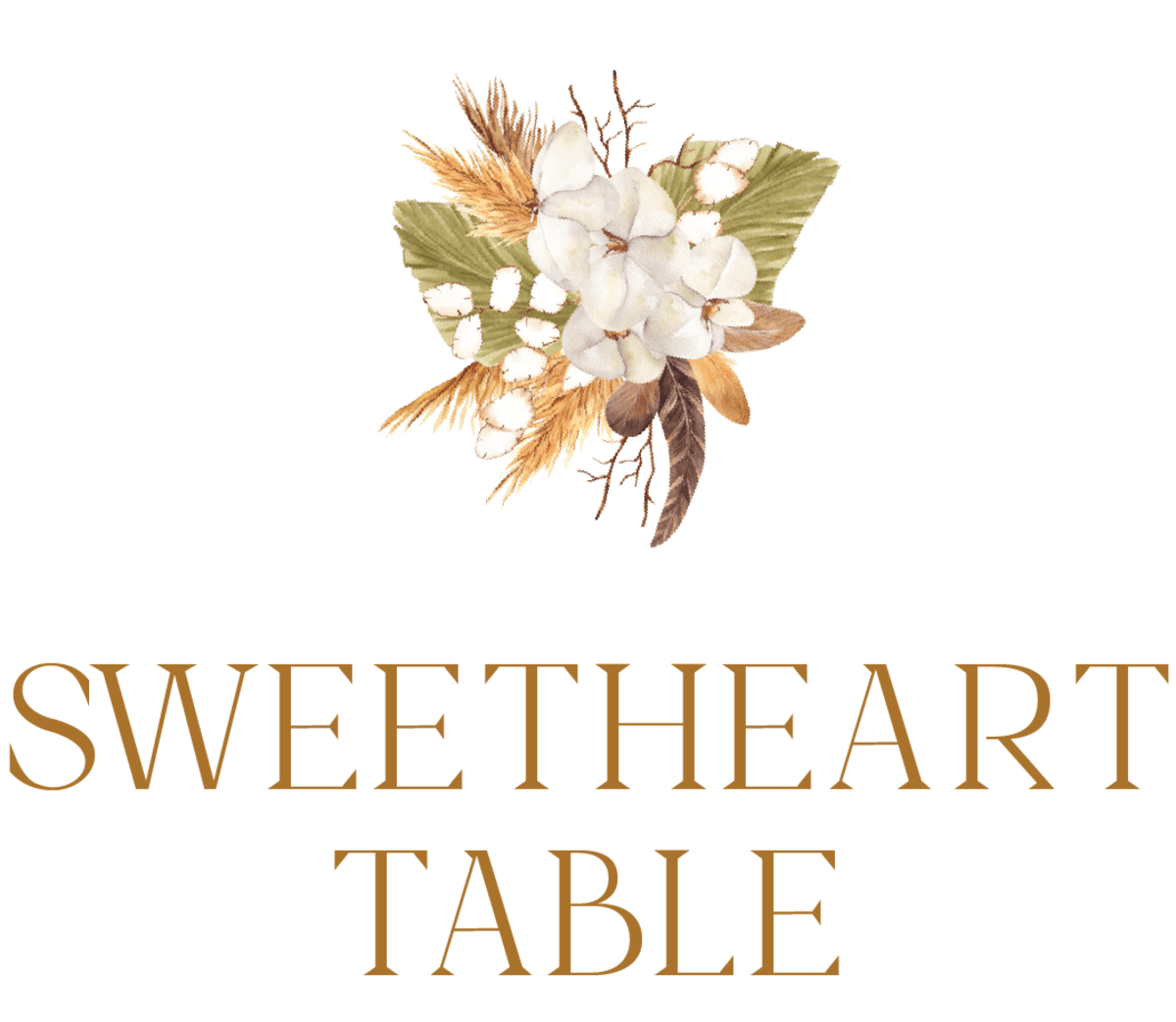 A sweetheart table is a one-side table that is designated only for the newlyweds at the wedding reception. This table is usually placed anywhere in the room, but most couples like to settle on to the most prominent point of the venue where it faces all their guests.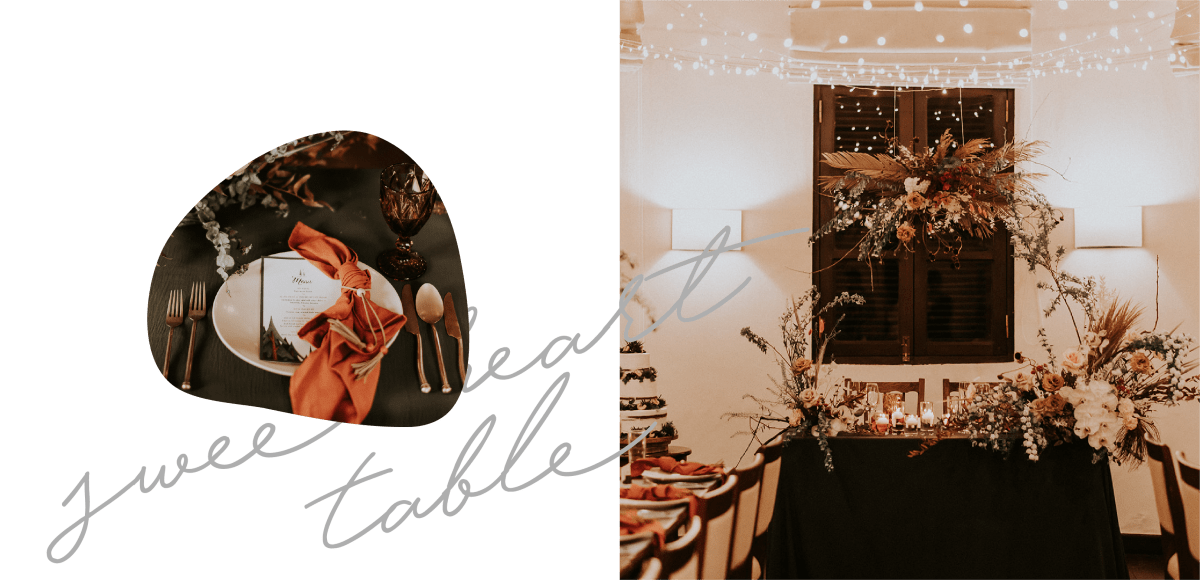 WE ALWAYS LOVE THE IDEA OF HAVING A SWEETHEART TABLE. HERE ARE THE REASONS WHY:
It creates intimacy and privacy moment for you and your spouse (which you rarely have on your wedding day).
It emphasizes the wedding theme and adds extra romance to the whole space.
You will have plenty of photo opportunities (with your spouse only).
ASIDE FROM THAT, THERE ARE ALSO SOME DOWNSIDES OF THE SWEETHEART TABLE THAT YOU TOO SHOULD CONSIDER:
It puts you in the center of attention (this isn't the downside for everyone though).
It sometime gives you the isolation feeling.
You don't have much time to mingle with your family and the wedding party.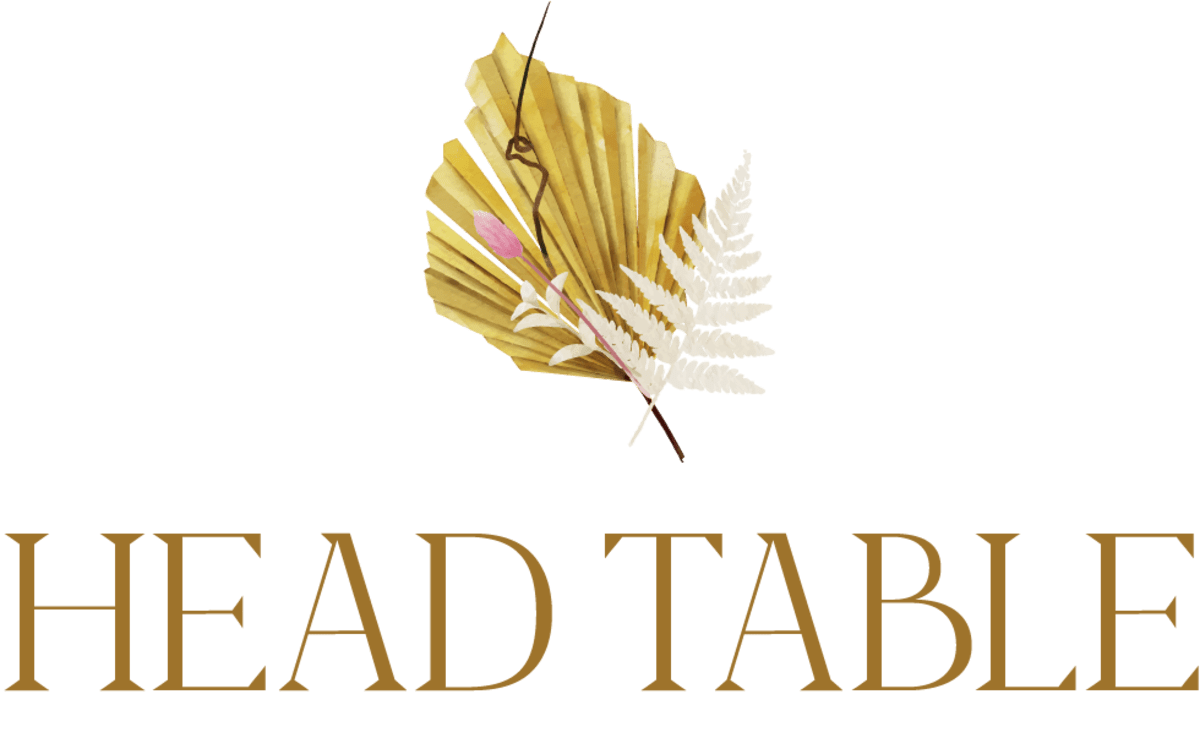 A head table is a long table that is located at a focal point of the venue or close to the dance floor. It can be a one-sided or two-sided seating table. Usually, the head table features the newlyweds, their immediate family, and/or their wedding party.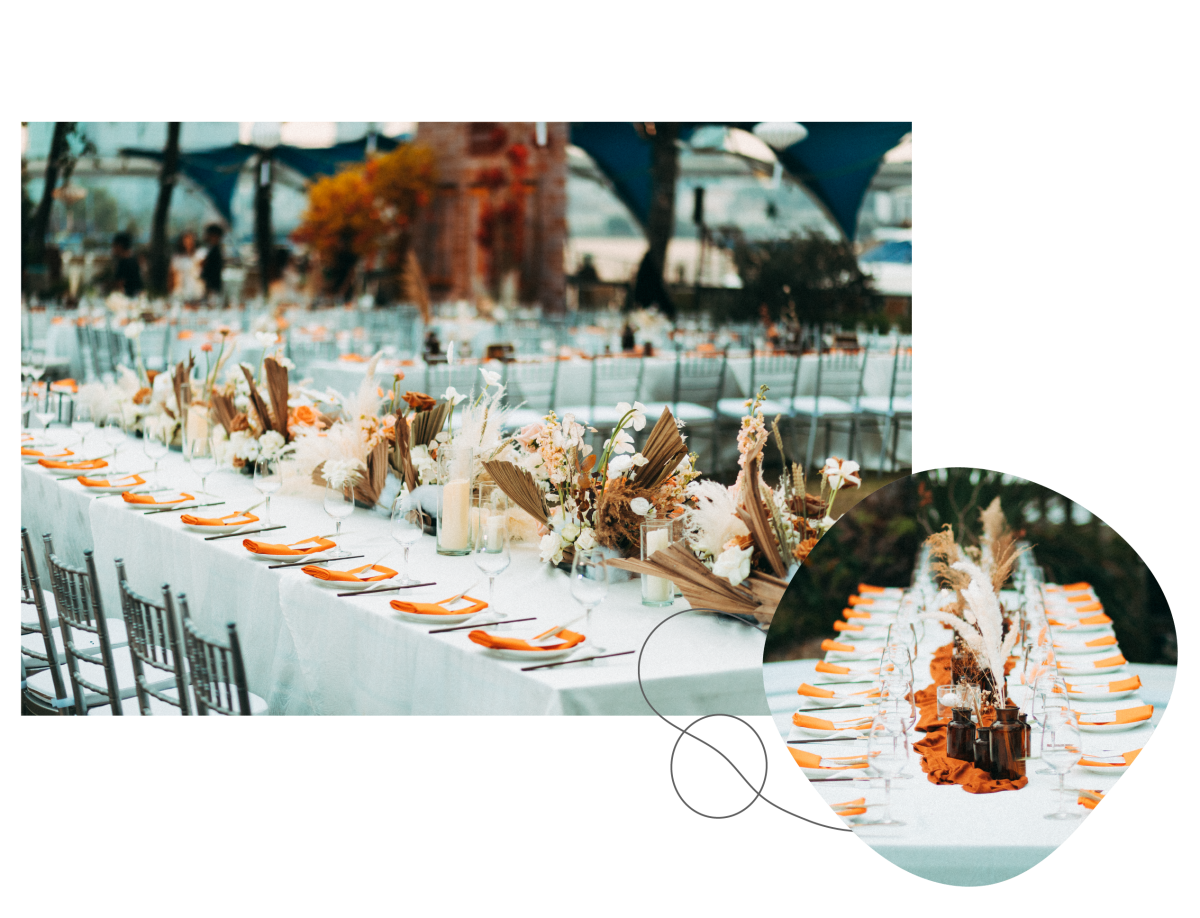 HERE ARE SOME OF THE ADVANTAGES OF IT:
You are surrounded by all of your loved one through dinner
Your family and wedding party will feel honored
It can add extra luxury and gives the wedding decoration a sense of completion
It's extremely photo worthy
ON THE OTHER HAND, THERE ARE SOME DRAWBACKS OF THE HEAD TABLE THAT YOU SHOULD THINK ABOUT:
Your wedding party can't sit with their date
There will be a lack of an alone moment with your partner
It costs more to decorate
It's hard to talk to anyone other than someone immediately next to you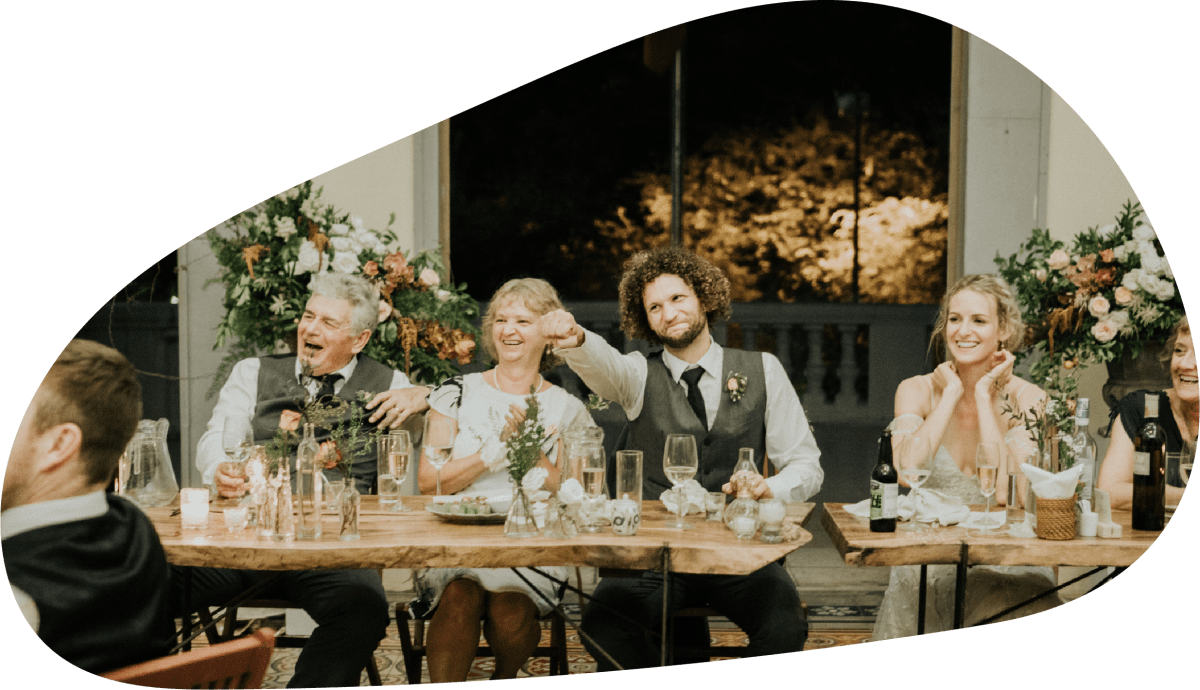 There is no right or wrong way to plan your wedding and there is no right or wrong place to sit at your wedding reception.
It's your day. You should have it all.